Faculty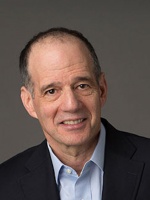 Barry Strauss
Ancient history and military history are the primary interests of Cornell historian Barry Strauss. He writes, "Within the ancient world, Greece is my focus, with Rome a close second. As a military historian, my main interests are battle and strategy; I work on naval history as well. I have comparative interests in modern military history and in East Asian (especially Korean) history."

Educated in history at Cornell (B.A. '74) and Yale (Ph.D. '79), Barry studied archaeology at the American School at Athens as a Heinrich Schliemann Fellow (1978-79). He also holds fellowships from the National Endowment for the Humanities, the German Academic Exchange Service, and the Korea Foundation.
Barry's most recent book, The Spartacus War (2009), won praise as "graphic, adrenaline-pumping history" from Kirkus Reviews. Other recent titles include The Trojan War: A New History (2006) and The Battle of Salamis (2004), which the Washington Post named as one of the best books of the year.
Barry is an avid rower, and in 1999 he published Rowing Against the Current: On Learning to Scull at Forty. 
He has appeared in more than a dozen television documentaries, has published op-ed pieces in the Washington Post, L.A. Times, and Newsday, has been interviewed on NPR and the BBC, and has been quoted on the front page of the Wall Street Journal and in other major newspapers.