Faculty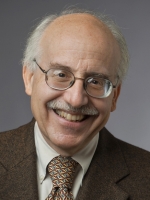 Glenn Altschuler
Glenn Altschuler is dean of the School of Continuing Education and Summer Sessions, and the Thomas and Dorothy Litwin Professor of American Studies at Cornell University. He received his Ph.D. in American history from Cornell in 1976 and has been an administrator and teacher at Cornell since 1981. He is the author or co-author of nine books and five hundred essays and reviews.
In addition to his scholarly essays, Glenn has written for The Philadelphia Inquirer, The Baltimore Sun, The Los Angeles Times, The Jerusalem Post, The Pittsburgh Post-Gazette, The Boston Globe, The New York Observer, The Portland Oregonian, Tulsa World, Barron's Financial Weekly, The Minneapolis Star Tribune, The Kansas City Star, The Chronicle of Higher Education, and American Heritage Magazine. His op-eds and book reviews appear regularly on The Huffington Post, on NPR's Books We Like, and on Forbes.com. For four years he wrote a column for the Education Life section of The New York Times. From 2002 to 2005 he was a regular panelist on national and international affairs for the WCNY television program The Ivory Tower Half-Hour.
An animating force in the program in American studies at Cornell, Glenn has won several awards for teaching and undergraduate advising, including the Clark Teaching Award, the Donna and Robert Paul Award for Excellence in Faculty Advising, the Kendall S. Carpenter Memorial Award for Outstanding Advising, and the Stephen H. Weiss Presidential Fellowship.
Bad Rap: Public Enemy and Jewish Enmity
In this CornellCast video, Glenn talks about how some rappers "revised, rewrote, and recycled history," thereby contributing to the spread of anti-Semitism.