Exploring Japan's Diversity through Its Culture, Religion, and Art
March 23-April 6, 2016
PROGRAM FULL: Please contact the CAU office to join the waiting list.
The registration period for this program has passed.
Please contact us if you have any questions.
Join our e-mail list to be alerted when new course information is available (late December).
On this study cruise aboard the new and beautifully appointed Le Soleal, we will discover the enormous diversity of Japan.
From the ancient temples of Miyazaki and Kumano to the hyper-modern city of Tokyo, we'll see how the nation's many cultural, religious, and artistic traditions reflect that diversity and, equally important, mirror the ways in which ideas and artistic techniques from distinct sources coalesce in striking ways, creating a rich and remarkable civilization.
Illuminating that variety and fusion are our faculty leaders—Ellen Avril, chief curator of Asian art at Cornell's Johnson Museum, and Jane-Marie Law, associate professor of Japanese religions and culture. Jane-Marie and Ellen will also help us to appreciate religious and artistic ideas inspired by the natural and man-made wonders we will see: the endless beaches of Okinawa, iconic Mount Fuji, the castles of Kochi and Shizuoka, the shrines of Shingu, and the hot springs of Shimoda.
On our way to the island nation, we will visit Hong Kong and Taiwan and consider, too, how Japan has drawn upon Chinese influences, crafting them into something culturally unique.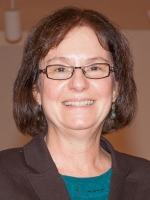 Ellen Avril
The chief curator at the Herbert F. Johnson Museum of Art, Ellen Avril has curated or co-curated more than forty exhibitions at the Johnson on a broad range of topics in traditional and contemporary Asian art. Among the exhibition catalogs... > more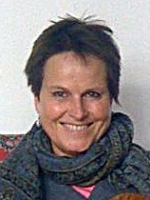 Jane-Marie Law
An associate professor of Japanese religions, Jane-Marie Law teaches in Cornell's Department of Asian Studies. She holds an undergraduate degree in religious studies from the University of Colorado and MA and PhD degrees from the University of Chicago, where her... > more
Program notes
Double occupancy: $10,790 per person
See What's included?
Fitness scale: Slightly strenuous. May require extended walking over uneven ground as well as the ability to climb stairs and to stand for considerable periods of time.
Itinerary
Wednesday, March 23: Fly from U.S.
Thursday, March 24: Hong Kong
Arrive in Hong Kong and transfer to the InterContinental Grand Stanford (or similar).
Friday, March 25: Hong Kong | Embark
Enjoy a tram ride up Victoria Peak, explore the Aberdeen floating fishing village, and tour the Hong Kong Museum of History. Embark Le Soléal in the evening.
(B, L, D)
Saturday, March 26: At Sea
(B, L, D)
Sunday, March 27: Keelung, Taiwan
See the Martyr's Shrine, dedicated to the 330,000 men who died in the struggle to establish the Republic of China. Explore the National Palace Museum, boasting treasures from every period of China's 5,000-year history. Visit Chiang Kai-Shek Memorial Hall and discover Lungshan Temple, dedicated in 1738 to the Goddess of Mercy and decorated with stone and wood carvings.
(B, L, D)
Monday, March 28: Ishigaki, Japan
Visit a grove of Yaeyamashi palm trees, which grow wild only in the Yaeyama Islands. Continue to Kabira Bay and discover its coral reefs aboard a glass-bottom boat. Learn about Ishigaki's tradition of weaving at the Minsa Kogeikan Museum. At Yaima-mura Village, explore traditional houses and enjoy live folk music performances.
(B, L, D)
Tuesday, March 29: Naha, Okinawa
Shuri Castle, a UNESCO World Heritage site, was the administrative center of the Ryuku Kingdom, originally built in the fourteenth century. Shikina-en Garden is an example of Japanese landscape architecture in a setting of eighteenth-century buildings. Also visit the Okinawa Prefectural Museum.
(B, L, D)
Wednesday, March 30: At Sea
(B, L, D)
Thursday, March 31: Aburatsu
Obi Castle Town maintains the form and function of the Edo period. Yoshokan, the former residence of a samurai of the Ito clan who ruled this area, exhibits grand architectural design. Explore the nearby museum with exhibits relating to the Ito clan, including weapons, armor, clothing, and household items.
(B, L, D)
Friday, April 1: Kochi
Visit Kochi Castle, one of only twelve Japanese castles that have survived since the feudal age. The wooden interior appears much as it did when it was built during the Edo Period, and the lookout point from the top floor offers a stunning view. The Buddhist Chkurinji Temple is the site of a garden said to have been designed by the fourteenth-century Zen monk Musõ Soseki. Also tour the Hometown Museum.
(B, L, D)
Saturday, April 2: Shimizu
Fujisan Sengen Shrine, located in the foothills of Mount Fuji, was built over 1,000 years ago. The Inner and Outer Shrines and Tower Gate all date to the early seventeenth century. The grounds are home to about 500 cherry trees, which may well be in full bloom when we visit. Explore the Hiroshige Museum of Art, featuring wood block prints of artist Hiroshige Utagawa.
(B, L, D)
Sunday, April 3: Tokyo
Our full day in Tokyo begins in the Asakusa District, where Nakamise, one of the oldest streets in Japan, leads to Sensoji Temple, first built in 645. The Edo Tokyo Museum tells the story of how the fifteenth-century village of Edo grew to become one of the world's largest cities. Explore the Imperial Palace East Garden, part of the compound of Tokugawa Shoguns and Emperor Meiji, and Hamarikyu Garden, rich in flowers and featuring ponds fed by the tides. There is a good chance we will see sakura (cherry blossoms) during our visit.
(B, L, D)
Monday, April 4: Shimoda
Visit Gyokusenji, home of the first foreign consulate in Japan. Continue to Ryosen-ji Temple, where the Treaty of Shimoda was signed. Our primary interest will be Perry Road, a small thoroughfare crisscrossed by picturesque bridges and showcasing the unique Namako-Kabe architectural style.
(B, L, D)
Tuesday, April 5: Shingu
Explore Kumano Sanzan, the three Grand Shrines located in the Kii Mountain Range. Also discover the associated Buddhist temples of Seigantoji and Fudarakusenji.
(B, L, D)
Wednesday, April 6: Osaka | Disembark | Fly to U.S.
(B)