Grand Transatlantic Passage: In the Wake of Columbus from the Caribbean to Spain
April 1-15, 2016
The registration period for this program has passed.
Please contact us if you have any questions.
Join our e-mail list to be alerted when new course information is available (late December).
Special offer: Save $500 per person when you register by February 5, 2016!
From Martinique to Seville, where Columbus is buried in the grand cathedral, our voyage roughly traces the explorer's first return trip from the New World.
With faculty leader Mary Beth Norton, we'll consider salient questions about Columbus's incredible trip: What were the political motives of late fifteenth-century Europe that led to his voyage, and how did his exploration affect world history?
Lectures will also address the negative consequences of Columbus's and later European explorations on the indigenous inhabitants and civilizations of the Western hemisphere. The so-called "Columbian Exchange" brought together two worlds—equally old, as the "new world" was new only to Europeans—and eventually created multi-racial societies, with consequences that are still with us today.
Instead of the seven weeks it took Columbus to reach Iberia, we will do it in twelve days—and in exquisite comfort. Le Lyrial, spanking new, was built precisely for an expedition like this of open water and vast horizons, with days devoted to lectures and reading, basking in the sun, companionable talk, and fine food. You may even opt to join a shipboard writing workshop.
Once ashore in Spain, we will steep ourselves in the history and culture of Seville and the life and times of Columbus.
This program also features an optional post-cruise extension to Cordoba. See the "Program notes" below for details.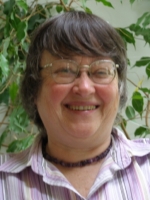 Mary Beth Norton
Mary Beth Norton is the Mary Donlon Alger Professor of American History at Cornell University, where she has taught since 1971 and where she is also a Stephen H. Weiss Presidential Fellow. She is well versed in the voyages of... > more
Program notes
Double occupancy starts at $4,990; contact CAU for price details.
See What's included?
Fitness scale: Slightly strenuous. May require extended walking over uneven ground as well as the ability to climb stairs and to stand for considerable periods of time.
Optional post-cruise extension: This program features an optional post-cruise extension that includes two nights in Cordoba. The extension runs April 15-17, 2016; see itinerary below for details. Douple occupancy $1,195 per person, single supplement $300. Contact CAU to register for this extension.
Itinerary
Friday, April 1: U.S. | Fort-de-France, Martinique
Fly from the U.S. to Fort-de-France, Martinique. Upon arrival, transfer to your hotel. Welcome reception and overnight at the hotel. (D)
Saturday, April 2: Fort-de-France | Embark
After breakfast, transfer to the pier to embark Le Lyrial and set sail during lunch. (B, L, D)
Sunday, April 3: St. Thomas, USVI
Call at St. Thomas, where Le Lyrial will spend the afternoon. Explore Charlotte Amalie, the island's capital, on a tour of historic landmarks including the Estate St. Peter Greathouse and Botanical Gardens, with its 500 varieties of plants. Nestled high on St. Thomas's peaks, Estate St. Peter offers wonderful views. (B, L, D)
Monday, April 4–Monday, April 11: At Sea
Enjoy a relaxing and stimulating time at sea, crossing the Atlantic on an elegant small ship. Isaac Kramnick's lectures and discussions (open to all) about the nature and consequences of Columbus' explorations will enrich our days. Feel free as well to join Catherine Penner's Personal Essay workshop (first-come, first-served) and write about an experience memorable to you. (B, L, D)
Tuesday, April 12: Funchal, Madeira, Portugal
Arrive in Funchal, the enchanting main port and capital of the island of Madeira. Our walking tour includes Funchal's Old Town, the historic fortress of Sao Tiago, and the traditional Mercado dos Lavradores, where the very best of the island's fruits, vegetables, and flowers are sold. (B, L, D)
Wednesday, April 13: At Sea
Attend a lecture and enjoy the many amenities of Le Lyrial. (B, L, D)
Thursday, April 14: Cadiz, Spain | Seville | Cadiz
From the historic port of Cadiz, travel to Seville, one of Europe's most important and affluent maritime cities. Among many fascinating sites, visit the Alcazar, with its charming Murillo Gardens, and the Gothic Cathedral, where Christopher Columbus, in whose wake we have been sailing, is buried. (B, L, D)
Friday, April 15: Malaga | Disembark | Fly to U.S.
(B)
Post-cruise extension
Friday, April 15: Cordoba
Upon disembarkation in Malaga, transfer to Cordoba, located on the banks of the Guadalquivir River. Known as the capital Baetica in Roman times, it was the birthplace of Lucan and Seneca.
The Moors made Cordoba the capital of Andalusia, and it reached the greatest height of its historical prominence as a political and intellectual center under the Umayyad Dynasty in the ninth century. Check into the Hotel Palacio del Bailio for two nights. (B, L)
Saturday, April 16: Cordoba
Visit one of Cordoba's most evocative and impressive monuments: La Mezquita, Abd ar-Rahman's eighth-century mosque. It stands at the center of the old Moorish and Jewish quarters. Today a cathedral, La Mezquita has undergone multiple incarnations. Built on the site of a Roman temple, the mosque was Europe's largest before its conversion into a Christian church in 1236.
Follow Cordoba's narrow streets to the Jewish quarter where the philosopher and physician Maimonides was born. Walk along Calle Maimonides and visit the synagogue. On a winding street named Judios, view the serene Tiberiades Square and the statue of Maimonides. (B)
Sunday, April 17: Malaga | Fly to U.S.
Depart Cordoba and transfer to Malaga for your return flights home (B)