London: The Play's the Thing: London Theater
May 14-21, 2016
The registration period for this program has passed.
Please contact us if you have any questions.
Join our e-mail list to be alerted when new course information is available (late December).
"Movies will make you famous; television will make you rich; but theater will make you good." So says actor and director Terrence Mann. With hopes high that his dictum applies to audience members as well as the theatrical creative team, we will embark on CAU's fifteenth journey to enjoy the perennially exciting London stage.
We'll take in five plays in the West End and at the Royal National Theatre, each framed by an illuminating pre-performance lecture and a lively post-performance discussion led by David Feldshuh and Glenn Altschuler (who will select the plays this winter). Enriching our visit, we will meet with a British actor from one of our productions and enjoy a fascinating backstage tour.
As a practicing director, actor, and playwright, David will focus our attention on the theatrical possibilities and challenges of each production, while Glenn will emphasize the themes and contexts of the plays. In their deeply informed company, we'll test to what extent theater can make us good.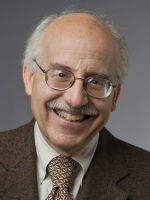 Glenn Altschuler
Glenn Altschuler is dean of the School of Continuing Education and Summer Sessions and the Thomas and Dorothy Litwin Professor of American Studies at Cornell University. He received his PhD in American history from Cornell in 1976 and has been... > more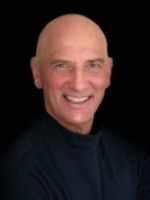 David Feldshuh
David Feldshuh has taught at Cornell for more than 34 years and is recognized as a Stephen H. Weiss Presidential Fellow, Cornell's highest teaching award.
David trained as an actor at the London Academy of Music and Dramatic Art,... > more
Program notes
Double occupancy: $5,999 per person
Single supplement: $1,360
See What's included?
Fitness scale: Easy. Walking is generally over level ground for short distances. May require ability to climb stairs or to stand for periods of time.
Map