Alaska: The Inlets and Coves of the Inside Passage: A Family-Friendly Adventure
August 4-12, 2016
The registration period for this program has passed.
Please contact us if you have any questions.
Join our e-mail list to be alerted when new course information is available (late December).
Aboard the elegant Safari Explorer, we'll immerse ourselves in the remarkable landscapes and wildlife of America's last great wilderness. Led by intrepid naturalist Charlie Smith, we'll boat, hike, fish, and navigate through remote areas and inlets that larger ships are unable to reach.
We'll explore the glacial landscapes, old growth forests, and rainforests of the mainland and the wilderness of Glacier Bay National Park; view puffins, sea lions, and porpoises up close; whale watch in Frederick Sound; touch glaciers and float in panga boats among the ice-rich waters of Endicott Arm and Fords Terror; and investigate remote bays by kayak, paddle board, and skiff.
We'll also visit Hoonah Village, where Tlingit teachers will discuss their social and cultural history and demonstrate ceremonial dances.
After our outdoor adventures, we'll enjoy every amenity of our luxury yacht, including hot tubs, flat-screen TVs, spa with sauna and fitness equipment, and gourmet dining. This exclusive CAU study tour is for adults and families traveling with youth twelve years of age and older.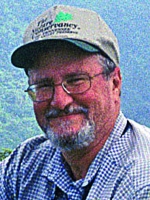 Charles R. Smith
Naturalist, educator, and conservationist Charlie Smith retired from Cornell in 2012 after a forty-year career in various administrative, research, and teaching positions, including executive director for the Laboratory of Ornithology and interim director of natural areas for Cornell Plantations. He...
> more
Program notes
Double occupancy starting at: $9,715 per adult, $8,995 for children or teens
See What's included?
Fitness scale: Moderately strenuous. Assumes the ability to walk for more than a mile over terrain that is sometimes rough, with varying elevations. A good sense of balance and athletic shoes or hiking boots are essential, and walking poles may be desirable.
Itinerary
Thursday, August 4: Arrive in Juneau
Welcome to Alaska, America's final frontier! A representative will meet you at the airport and transfer you to the hotel for your overnight stay. Enjoy a welcome dinner and briefing at the Goldbelt Hotel. (D)
Friday, August 5: Juneau
Today you are at leisure to explore Juneau on your own. You and your family are about to embark on an adventure of a lifetime as we cruise the Glacier Bay National Park and surrounding passages. Leaving Juneau's harbor, watch for the eagles that abound year round, but especially during the summer salmon spawning period. Don't be surprised if you also find a variety of elegant birds, seals, hardy sea lions, whales, and porpoise. Embarkation is at 4:15 p.m. at the Hospitality Suite, which is Juneau's "Centennial Hall" located next to the Goldbelt Hotel. A representative will escort you to your vessel, the Safari Explorer. (B, D)
Saturday, August 6: Glacier Bay National Park
Accompanied by a national park ranger, over our two days in Glacier Bay Park we'll travel nearly 60 miles to the tidewater glaciers of Grand Pacific and Margerie, which frequently calve huge icebergs into the bay. If conditions permit, we'll lower the skiffs and weave among the icebergs that have fallen from the face of the glaciers. We'll enjoy an evening at anchor and mornings paddling kayaks in the quiet of this majestic wilderness. Here in the bay are puffins and sea lions, mountain goats and bears, moose, eagles, and spectacular scenery. (B, L, D)
Sunday, August 7: Glacier Bay National Park
Enjoy another adventurous day exploring the glaciers and wildlife of Glacier Bay National Park. (B, L, D)
Monday, August 8: Icy Strait
Set your course for some of the richest whale waters in southeast Alaska. Keep watch for the telltale blow of the humpbacks as you scour the nutrient-rich waters in search of whales, porpoise, sea lions, and other wildlife. We'll visit Hoonah Village for a performance of singing, dancing, and storytelling by the Tlingit people. In late afternoon we'll explore the remote coastline in skiffs and kayaks, scouting the shore for possible bear sightings. (B, L, D)
Tuesday, August 9: Chichagof Island
Today we'll cruise the waterfall coast of Chichagof Island. Marvel at the grand scenery of Alaska's wilderness as the crew expertly guides you through those "not in the guidebook" places known only to the locals. This evening, perhaps tucking away in a waterfall-laced fjord, there'll be time for skiffing, beachcombing or treks ashore, and kayaking to look for sea otters and bears before calling it a day near Baranof Island. (B, L, D)
Wednesday, August 10: Chichagof Island to Frederick Sound
Spend the day exploring in Frederick Sound and Stephens Passage—another excellent chance to view humpback whales and other marine wildlife. Pass by Five Fingers Lighthouse and watch for playful antics at a large sea lion haulout made from dozens of rocky islets. Later, cruise picturesque bays, where evergreen forests crowd the shores. (B, L, D)
Thursday, August 11: Endicott Arm and Ford's Terror Wilderness Area
Cliff-walled fjords sliced into the mountainous mainland are on tap today as you slowly slip into an area widely acclaimed as the most beautiful in Alaska. With more designated wilderness areas than any state in the nation, the finest include Endicott Arm and Fords Terror—a pristine tidal inlet and fjord. Explore this majestic fjord by kayak or skiff, a unique opportunity indeed. View rugged ice-covered mountains gleaming high overhead and a glacier that actively calves into the ice-filled fjord of Endicott Arm.
Enjoy a festive farewell dinner while the crew shares a photo journal of your trip together. (B, L, D)
Friday, August 12: Depart Juneau
When you wake this morning, be sure to look out the window as we voyage into our final port — Juneau. After breakfast you will arrive in Juneau where you will be transferred to the Hospitality Suite next to the Goldbelt Hotel. We recommend that all participants schedule their flights for after noon. Airport transfers will be arranged at 11:30 a.m. and 12:30 p.m. (B)
Accommodations
Goldbelt Hotel
Overlooking the waterfront in downtown Juneau, the 105-room Goldbelt Hotel offers full service accommodations and is in close proximity to most major attractions. Their newly remodeled rooms offer a choice of one king bed or two queens, and amenities include coffee, iron and ironing board, hairdryer and luxurious bath and body works.
Safari Explorer
Designed for comfort, with an elegant atmosphere, and in the spirit of adventure, the Safari Explorer is a perfect platform of discovery. Three public decks make it easy to see action in the water and provide plenty of room for relaxing and breathing fresh air. An intimate wine library, salon, and inviting dining room encourage mingling and camaraderie among guests.
The Safari Explorer is equipped for adventure, with kayaks, paddle boards, inflatable skiffs, snorkel equipment, wet suits, hiking poles, and a full-beam swim step for easy access in the water. A hydrophone provides the opportunity to listen to below-surface sounds, and a bow-mounted underwater camera pipes the action to the lounge and to TVs in each cabin. Common to all cabins are heated tile floors in the bathroom, air conditioning, Tempur-Pedic® memory foam mattresses, flat-screen TV/DVD, iPod docking station, view windows (no portholes), and private bath with shower.
The spa area includes a large on-deck hot tub, sauna, fitness equipment, yoga mats, and complimentary massage.
Map