Washington, DC: Inside the Smithsonian with Secretary David Skorton
September 7-10, 2016
PROGRAM FULL: Please contact the CAU office to join the waiting list.
The registration period for this program has passed.
Please contact us if you have any questions.
Join our e-mail list to be alerted when new course information is available (late December).
Tour the remarkable Smithsonian Institution with its newly appointed Secretary (and former Cornell president) David Skorton and CAU favorite Glenn Altschuler.
On this insider's study tour, we will enjoy a wealth of exclusive events with curators and conservators as we immerse ourselves in three of the Smithsonian's nineteen museums and nine research centers.
The National Museum of American History collects and preserves the country's political, cultural, scientific, and military artifacts, from the original Star Spangled Banner to Archie Bunker's chair. The architecturally splendid National Museum of the American Indian features objects created by native people throughout the Western Hemisphere. And the fabulous National Portrait Gallery displays paintings, sculptures, and photographs of people important to the history and culture of the country.
In site visits, lectures, and discussions, David and Glenn will reveal the many ways in which the Smithsonian shapes and reflects our collective sense of national identity.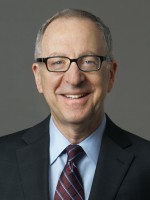 David J. Skorton
David J. Skorton served as Cornell's twelfth president from 2006 to 2015 and recently assumed a federal appointment as Secretary of the Smithsonian. A seasoned administrator, board-certified cardiologist, biomedical researcher, musician, and advocate for the arts and humanities, David was...
> more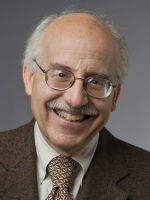 Glenn Altschuler
Glenn Altschuler is dean of the School of Continuing Education and Summer Sessions and the Thomas and Dorothy Litwin Professor of American Studies at Cornell University. He received his PhD in American history from Cornell in 1976 and has been... > more
Program notes
Double occupancy: $2,497 per person
Single supplement: $375
See What's included?
Fitness scale: Slightly strenuous. May require extended walking over uneven ground as well as the ability to climb stairs and to stand for considerable periods of time.
Map