New Paltz, New York - The 2016 Presidential Election: A Weekend Seminar
October 28-30, 2016
The registration period for this program has passed.
Please contact us if you have any questions.
Join our e-mail list to be alerted when new course information is available (late December).
With the most divided U.S. government in memorable history, one outcome of the upcoming election is almost certain. No matter who captures the presidency on November 8, the policies of the government will be aligned more clearly along either a liberal or conservative agenda on such issues as affordable health care, immigration, taxation, approaches to terrorism, and the political and economic challenges posed by China, Russia, and the Middle East.
The election will also determine whether each party falls into line behind its established leaders or passes the torch to a new generation. Glenn Altschuler and Nick Salvatore will analyze the presidential race as well as key gubernatorial and Congressional contests—and on Sunday, they will hazard predictions about the outcome.
The majestic Mohonk Mountain House will provide a wonderful Victorian setting for our lectures, lively discussions, and conversations over excellent and abundant meals. Its splendid surroundings include walking trails, woods, craggy outcroppings, and an exquisite mountaintop lake, all of which ensure a variety of pleasurable activities during our free time on Saturday afternoon.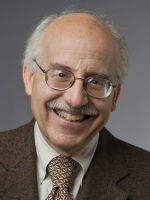 Glenn C. Altschuler
Glenn C. Altschuler is dean of the School of Continuing Education and Summer Sessions and the Thomas and Dorothy Litwin Professor of American Studies at Cornell University. He received his PhD in American history from Cornell in 1976 and has... > more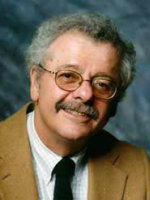 Nick Salvatore
Nick Salvatore is a professor of American history in the interdisciplinary American Studies program in Cornell's College of Arts and Sciences and is the Maurice and Hinda Neufeld Founders Professor of Industrial and Labor Relations in Cornell's School of Industrial... > more
Program notes
Double occupancy starting at: $1,385 per person
Single supplement: $250
See What's included?
Fitness scale: Easy. Walking is generally over level ground for short distances. May require ability to climb stairs or to stand for periods of time.