Greece: Circumnavigating the Peloponnese aboard a Three-Masted Sailing Ship
May 19-28, 2016
The registration period for this program has passed.
Please contact us if you have any questions.
Join our e-mail list to be alerted when new course information is available (late December).
Cruising around the sun-drenched Peloponnesian Peninsula on a stunning three-masted sailing vessel while drinking in the the history and literature of Greece. . . . Do you hear the siren call? If so, this breathtaking cruise is custom-made for you.
Led by associate professor of classics Michael Fontaine, we'll begin with an overland journey across the Corinth Canal to the spectacular Temple of Apollo and to Nemea, where antiquity's Nemean Games were held. Then we'll board the elegant, privately chartered yacht Running on Waves (replete with stabilizers) for a cruise around the Peloponnesian Peninsula.
We'll visit Mycenae; the World Heritage site of Epidaurus and its spectacular theater; Monemvasia, a medieval fortress town that clings to an enormous rock; and mountainous Mystras, rich with medieval churches. We will trace the origins of the Olympic Games at ancient Olympia, probe the mysteries of the Oracle at Delphi, and cruise the Corinth Canal back to Athens.
Along the way, in talks and discussion, Michael will illuminate the Golden Age of Greece in Periclean Athens and Sparta; Greek tragedy; the Peloponnesian War; and The Odyssey and The Aeneid, stories of two epic seafarers. We will share the journey with members of the Dartmouth Alumni Association and the Santa Barbara Museum of Art. Their academic leader, Eric Frank, is well versed in classical art and architecture.
Running on Waves has only eighteen cabins. So, to ensure your place on this exciting program, we encourage you to contact us today!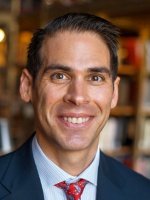 Michael Fontaine
Michael Fontaine is a professor in Cornell's Department of Classics and acting dean of the University Faculty. His scholarly specialization is Latin and Greek philology and the literature of the late Roman Republic. He regularly offers lively courses on Greek... > more
Program notes
Double occupancy starts at $6,995; contact CAU for price details.
See What's included?
Fitness scale: Moderately strenuous. Assumes the ability to walk for more than a mile over terrain that is sometimes rough, with varying elevations. A good sense of balance and athletic shoes or hiking boots are essential, and walking poles may be desirable.
Optional pre-extension to Athens, May 17-20, 2016: Explore the Acropolis and the beautiful new Acropolis Museum, the Agora, the National Archaeological Museum, and the Benaki Museum. Extension details will be sent to confirmed participants or upon request.
Itinerary
Thursday, May 19–Friday, May 20: Home/Athens
Arrive in Athens and transfer to your hotel in the historic Plaka District at the foot of the Acropolis. Gather in the evening for a welcome orientation and reception.
Hotel Electra Palace (R)
Saturday, May 21: Corinth/Nemea/Nafplio
History comes to life in ancient Corinth, left intact by the Romans when they redeveloped the city (once home to 100,000 citizens and 460,000 slaves) as their provincial capital in 44 BC. Among Corinth's treasures is the well-preserved Temple of Apollo and its massive Doric columns. Continue to Nemea, site of the Sanctuary of Zeus, which was developed in the sixth century BC with the establishment of the Panhellenic Nemean Games. If time allows, wander picturesque Nafplio before boarding Running on Waves in the harbor beneath the stunning Venetian Palamidi Castle.
Running on Waves (B,L,D)
Sunday, May 22: Mycenae/Epidaurus
Ancient Mycenae was regarded as merely legend until its ruins were discovered in the 1870s by Heinrich Schliemann. Immortalized as "rich in gold" in Homer's epic poems The Iliad and The Odyssey, Mycenae was a major center of Bronze Age civilization known for its imposing structures and gold treasures. It was here that the reputed mask of Agamemnon was unearthed in 1876. Continue to the UNESCO World Heritage site of Epidaurus, known for its Sanctuary of Asclepius, the god of medicine, and its 15,000-seat theater, an acoustic marvel built in the fourth century BC. In the evening, cruise along the scenic eastern shoreline of the Peloponnesian Peninsula.
Running on Waves (B,L,D)
Monday, May 23: Monemvasia
The medieval fortress of Monemvasia—the "Gibraltar of Greece"—is a massive rock rising dramatically from the sea, connected to the mainland by a causeway. The only entrance to Monemvasia is through an imposing fortified gate. Explore the narrow cobbled streets of this charming hillside town, stealing views across the channel as you go.
Running on Waves (B,L,D)
Tuesday, May 24: Gythion/Mystras/Areopolis
From the port of Gythion, drive to the ruins of medieval Mystras, a UNESCO World Heritage site perched high atop Mount Taygetos. Beginning at the Kastro, the walled section, observe the elaborate frescoes and decorative facades that represent the breadth of creativity in art and architecture for which Mystras is known. Enjoy a tasting of locally produced olive oil before traveling through the Mani region. Its inhabitants, known as Maniots, have for centuries remained fiercely independent. Take a walking tour of Areopolis, where the Greek War of Independence began.
Running on Waves (B,L,D)
Wednesday, May 25: Kalamata/Messene
Dock in Kalamata and drive north to ancient Messene, where ongoing excavations and restoration projects are under way at the expansive archaeological site. Messene's temples, stadium, theater, nymphaeum, walls, towers, and tombs reveal a legacy of a once-vibrant city. Visit the on-site museum that displays extensive finds from the works in progress. Depending on conditions, there may be swimming and/or full-sail opportunities this afternoon.
Running on Waves (B,L,D)
Thursday, May 26: Katakolon/Olympia
Depart this morning for Olympia, site of the ancient Olympic Games and a vast complex that was both religious and secular. During the Games the Greek city-states were bound by a truce that forbade hostilities and focused attention strictly on athletic competition. Every two years, the Olympic flame still begins its journey from in front of the Temple of Hera at Olympia.
Running on Waves (B,L,D)
Friday, May 27: Itea/Delphi/Corinth Canal
Call at Itea for an excursion to the spectacular ruins of Delphi. Located on the slopes of Mount Parnassus, Delphi was the sanctuary of the influential Delphic Oracle and was considered by the ancient Greeks to be the center of the world. Its stunning setting and awe-inspiring architecture evoke the same reverence today as they did thousands of years ago. Return to the ship and cruise through the dramatic Corinth Canal, whose steep limestone walls soar nearly 300 feet overhead. Enjoy a farewell dinner on board as the ship returns to Athens.
Running on Waves (B,L,D)
Saturday, May 28: Athens/Home
Disembark this morning and transfer to the airport for flights home.
(B)
Map