Australia: Magical Land, Seas, and Cities
Led by Cornell biologists Cole Gilbert and Linda Rayor—seasoned explorers of Australia's natural and cultural habitats—we'll discover the marvelous contrasts of this "land down under," from the art and architecture of Melbourne and Sydney to the dazzling marine life around the Great Barrier Reef.
We'll enjoy a private tour of the National Gallery of Victoria in Melbourne before departing for wilder environs: Healesville Sanctuary, home to wallabies, wombats, dingoes, kangaroos, and more than 200 varieties of native birds; Sherbrooke Forest, with its soaring hardwoods; Uluru, or Ayers Rock, a large sandstone formation sacred to the aboriginal people of the area; and Daintree Rainforest, where we'll travel by skyrail through the canopy.
Once aboard Coral Expeditions II, we'll spend three days cruising and snorkeling. We'll visit Thetford Reef and Sudbury Cay, replete with tropical fishes and colorful corals; the mangrove ecosystems of Hinchinbrook Channel; the golden beaches of Pelorus Island, with its giant clams; Dunk Island Rainforest; and the World Heritage underwater wonderland Nathan's Reef. We'll end our travels together in Sydney, with its magnificent harbor bridge and storied opera house.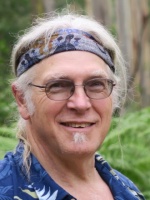 Cole Gilbert
Cole Gilbert is a professor in the Department of Entomology and the Hays and James M. Clark Director of Undergraduate Biology at Cornell. He has been recognized for his teaching with awards from Cornell, the SUNY Chancellor and the Entomology... > more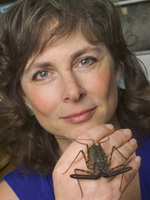 Linda Rayor
Linda Rayor, Department of Entomology at Cornell University, specializes in spider behavior and science outreach. Linda has won numerous teaching awards for her courses on Spider Biology, Insect Behavior, and a course on how to do effective scientific outreach.... > more
Program notes
Double occupancy: $9,945-$10,305 per person
Single supplement: $1,200 per person
An additional $925 fee for internal flights during the program will be paid separately, when participants purchase their international plane reservations in consultation with our tour operator.
See What's included?
Fitness scale: Slightly strenuous. May require extended walking over uneven ground as well as the ability to climb stairs and to stand for considerable periods of time.
Itinerary
Friday–Sunday, February 10-12: U.S. to Melbourne
Depart on an overnight flight from the U.S. to Melbourne, Australia. Lose one day crossing the international Date Line. Upon arrival in Melbourne, meet the tour director, who will remain with you for the entire journey. Transfer to our hotel, located in the leafy center of the city. After check-in and time to rest, gather for a private guided tour of the Royal Botanic Gardens with 12,000 species of native and imported plants and trees. In the evening, meet fellow travelers at a welcome dinner.
Sofitel Melbourne on Collins (D)
Monday, February 13: Great Ocean Road
Following breakfast at the hotel, depart from Melbourne and travel down Victoria's Great Ocean Road, which follows a spectacular coastline of majestic cliffs and rugged, windswept beaches. The Great Ocean Road is the country's most spectacular coast drive. Enjoy a morning tea at the majestic Werribee Estate. The homestead reflects the wealth of early Australian pastoralists. Werribee Park also hosts the National Rose Garden. Enjoy lunch by the sea in the coastal resort town of Lorne, with time to explore the small village before heading back to Melbourne.
Sofitel Melbourne on Collins (B, L)
Tuesday, February 14: Healesville Wildlife Sanctuary/National Gallery
Morning outing to Sir Colin MacKenzie Wildlife Sanctuary at Healesville and the Sherbrooke Forest, home of the superb lyre bird and the tallest hardwood trees in the world. Among the features of the sanctuary are extensive aviaries and an exceptional free-flight bird display with some of Australia's iconic raptors. Following lunch at an award-winning Yarra Valley winery, return to Melbourne for a stroll through the National Gallery of Victoria, which houses one of the finest art collections in the country.
Sofitel Melbourne on Collins (B, L)
Wednesday, February 15: Melbourne/Alice Springs/Uluru (Ayer's Rock)
Morning transfer for flights to Uluru or Ayer's Rock in the "red center" of Australia, via Alice Springs for a short tour followed by lunch. Arrive at Uluru in the afternoon for an aboriginal workshop and evening cocktails under the stars.
Sails in the Desert (B, L, D)
Thursday, February 16: Uluru/Cairns
Morning sunrise tour of Uluru. Afternoon flight to Cairns in tropical North Queensland. Transfer to our hotel, located on the southern end of the beach at Palm Cove. Evening free to enjoy the restaurants and stroll along the beachfront.
Pullman Palm Cove Sea Temple Resort and Spa Hotel (B, L)
Friday, February 17: Cairns and Thetford Reef
After breakfast at the resort, transfer the short distance to Cairns.
Board the Coral Expeditions II for an 11:00 a.m. departure from Cairns. After a delicious lunch, arrive at our exclusive Great Barrier Reef mooring at Thetford Reef and Sudbury Cay.
Join the marine biologist aboard the glass-bottom boat for your first encounter with the reef before gathering on the snorkel deck to participate in a fish feed. Discover some of the 1,500 species of fish that live on the reef, including Spangled Emperor, Giant Trevally, and the Hump-Headed Maori Wrasse as they are hand fed by the marine biologist.
Spend the remainder of the afternoon snorkeling in the shallow waters for up-close views of colorful corals and tropical fish. Our experienced crew will be on hand to provide assistance, advice, and guided snorkeling tours for less experienced swimmers. In the evening, join our crew and traveling companions in the top deck lounge, or on the coral cay itself, as the sun sets over the reef.
Coral Expeditions II (B, L, D)
Saturday, February 18: Hinchinbrook Channel and Pelorus Island
Cruise south to Hinchinbrook Island and discover its towering cliffs and mangrove eco-systems. Tides permitting, we will travel the length of the channel that separates the Australian mainland from the island, one of the most diverse marine environments on the Australian coast. Keep an eye out for crocodiles, dolphins, turtles, and dugongs, all of which feed on the region's plentiful sea grasses and can often be seen frolicking in these waters.
In the afternoon, discover Coral Expeditions' very own tropical paradise, Pelorus Island. Enjoy a gourmet beach barbecue, freshly prepared by the captain. Explore the island's rainforest and birdlife. In the shallow waters just meters off the beach, Pelorus' fringing reef offers fantastic snorkeling and the opportunity to view a giant clam garden. Admire the colorful corals from the glass-bottom boat, go snorkeling, or simply relax on the golden beach and soak up the sun.
Coral Expeditions II (B, L, D)
Sunday, February 19: Dunk Island Rainforest and Nathan Reef
Join our naturalist guides on a fascinating rainforest walk to discover Dunk Island's unique flora and fauna. We may be lucky enough to see the brightly colored Blue-Winged Ulysses Butterfly, impossible to miss against the ancient rainforest background. Keen birdwatchers should keep an eye out for many of the 100 species of native birds recorded on the island, including the Yellow-bellied Sunbird, Emerald Dove, and Orange-footed Scrubfowl.
Following lunch, explore Nathan Reef at your own pace. From our exclusive mooring, experience some of the most colorful coral gardens that can be found anywhere along the entire length of the reef. View many of the 400 different species of coral living in this World Heritage wonderland. Venture in to the warm tropical waters to explore the corals and marine life on a guided snorkeling tour and join a marine biologist for a glass-bottom boat tour.
For the ultimate Great Barrier Reef experience, accompany our dive instructor on an unforgettable SCUBA dive. Later, discover some of the amazing creatures living on the reef at the on-board display tank. Enjoy the rare opportunity for a close-up look at sea cucumbers, brightly colored starfish, and other marine life.
Laze away the late afternoon on the sun deck, enjoying the comfortable onboard facilities. Tonight, join us in the dining room for another sumptuous dinner as we settle in for our final night cruising the Great Barrier Reef.
Coral Expeditions II (B, L, D)
Monday, February 20: Fitzroy Island/Cairns/Sydney
Travel ashore to explore beautiful Fitzroy Island. Surrounded by a reef system that forms part of the Great Barrier Reef Marine Park, Fitzroy Island offers wonderful bush walking opportunities and idyllic white sandy beaches. Savor a final snorkeling opportunity over the island's fringing reefs, just meters from the beach in the sheltered waters. Enjoy an early afternoon lunch before cruising through Trinity Bay to disembark at Trinity Wharf in Cairns at 1:30 p.m. Transfer to the airport for a flight to Sydney.
Sofitel Sydney Wentworth (B, L, light dinner aloft)
Tuesday, February 21: Sydney City Tour
Enjoy a morning guided tour of Sydney, including Sydney Harbour Bridge and the historic Rocks area. Travel through eastern suburbs to well-known Bondi Beach, with lunch at iconic Bondi Icebergs Club, overlooking the beach.
In the afternoon, walk the cliff paths along Sydney Coastal Park, with a guided explanation of aboriginal inhabitation and ancient rock engravings depicting local aboriginal totems. Return to hotel for free evening.
Sofitel Sydney Wentworth (B, L)
Wednesday, February 22: Sydney
Following a private guided tour of World Heritage listed Sydney Opera House, take short walk to Sydney Botanical Gardens for a tour led by an indigenous ranger through Australia's oldest botanical gardens.
Have lunch in the Gardens or visit the nearby New South Wales Art Gallery. Free afternoon. Gather this evening for a farewell cruise of Sydney Harbour and dinner.
Sofitel Sydney Wentworth (B, D)
Thursday, February 23: Sydney to U.S.
Morning transfer to the airport for flights home, regaining the day lost on the inbound journey.
(B)
Map