Baja: An Ecologist's Exploration
Bordered by the wild Pacific Ocean and the protected Sea of Cortez, Baja's desert peninsula is a haven for exotic birds, plants, and terrestrial and marine animals. Its beaches, tide pools, and surf offer a perfect blend of smooth sand, sea, and sunshine, where one can kayak through turquoise waters and swim with sea lions.
Eliot Miller and Sarah Wagner, two excep­tional birders and evolutionary biol­ogists from Cornell's acclaimed Lab of Ornithology, will lead this active study tour for adults and families with teens. We'll explore Todos Santos, an official Pueblo Magico, backed by the Sierra de Laguna Mountains and rimmed with lush gardens. We'll hike cliffs high above the shore with perfect views of wildlife and unusual cacti.
At Espiritu Santo National Park, we'll watch for whales, dolphins, sea turtles, manta rays, and tropical fish as well as a range of bird species, including Blue-footed Boobies and Reddish Egrets. We'll view rock art left by the extinct Guaycura and Pericu Indians and visit Magdalena Bay, the prime calving ground for gray whales, before con­cluding our journey at La Paz, with its colonial buildings, markets, and sophisticated cafes.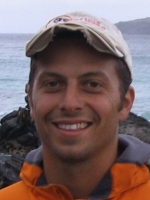 Eliot Miller
Eliot Miller is a National Science Foundation postdoctoral fellow collaborating with the Cornell Lab of Ornithology. He will become a full-time postdoctoral fellow at the Lab of Ornithology beginning December 2016. His work at the lab focuses on how species'... > more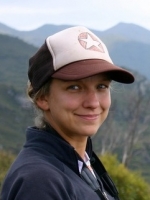 Sarah Wagner
Sarah Wagner is currently working with the education program at the Lab of Ornithology on curriculum for the new Handbook of Bird Biology and the Kids Discover the Trail program.
Sarah earned her PhD at the University of Colorado,... > more
The Lab of Ornithology, a Cornell and national treasure, works to interpret and conserve the earth's biological diversity through research, education, and citizen science.
Program notes
Double occupancy: $6,770 per adult
Double occupancy: $4,580 per child/teen
Single supplement: $3,500 per person
See What's included?
Fitness scale: Slightly strenuous. May require extended walking over uneven ground as well as the ability to climb stairs and to stand for considerable periods of time.
Preliminary itinerary
February 18: Arrive Todos Santos
Welcome to Baja California Sur! Your guides will meet you at the San Jose del Cabo airport and transfer you to your hotels in the historic district of Todos Santos.
Enjoy a welcome dinner and briefing at Michael's at the Gallery, where local artist, sculptor, and chef Michael Cope will prepare mouthwatering dishes for you on the patio of his gallery.
Casa Bentley and Hacienda Todos Los Santos (D)
February 19: Surfing lessons, beach day, and tide pool discovery
An undiscovered gem at the foothills of the Sierra de Laguna Mountains, Todos Santos is rimmed with gorgeous beaches and lush gardens. It's an official Pueblo Magico, one of Mexico's fifty off-the-beaten-path towns known for their "magical" ambiance. During your time here, you will have the chance to make local friends and fully explore this fascinating, less-traveled area on foot and in the water.
Los Cerritos surfing lesson—Learn to ride the waves at Los Cerritos, one of the best surf breaks in Baja. With its smooth sandy bottom, clean water, and perfect waves, Los Cerritos is one of the greatest places around to learn to surf, coached by veteran surf instructors.
Tide pools—When not surfing, our staff biologists will lead explorations of the area tide pools and introduce us to the plants and animals that call them home.
Beach picnic—Lunch will be a terrific beach picnic spread, and we'll have Frisbees, soccer balls, and volleyballs on hand for beach competitions.
In the evening we'll have dinner at Landi's, where owner/chef Landi Ortega will serve up traditional Mexican dishes—and the history behind each—on her restaurant terrace overlooking the palm oasis.
Casa Bentley and Hacienda Todos Los Santos (B, L, D)
February 20: Whale watching and fishing
This morning we'll get up early and head out with the local fishing captains to try our hand at fishing and watch for the amazing humpback whales who inhabit the waters of Todos Santos this time of year. The humpbacks are some of the most acrobatic of all the whale species, and also some of the best singers.
After lunch we'll meet up with the families of Sistemas Naturales y Desarrollo (SINADES), a local grassroots organization that has helped transform the health of the local community. Through SINADES, local women and children engage in a Conscious Cooking program, are assisted in building greenhouses, and learn about composting, recycling, and other aspects of healthy living. Today some of the families will meet up with us at the community center for games and conversation.
In the evening we'll have a cooking class with beloved lawyer-turned-chef Iker Algorri at Iker's Colibris Café. Chef Iker is the author of Cooking Adventures in Baja California Sur. Don't be surprised if mariachis show up to serenade the chefs!
Casa Bentley and Hacienda Todos Los Santos (B, L, D)
February 21-23: Isla Espiritu Santo and the Sea of Cortez
Espiritu Santo National Park in the Sea of Cortez is part of a UNESCO World Heritage Site, and is one of the best marine life viewing destinations in the world. Whales, dolphins, whale sharks, sea turtles, manta rays, and plenty of beautiful tropical fish make their home here, while a wide range of bird species including Blue-footed Boobies, Reddish Egrets, Great Blue Herons, Magnificent Frigatebirds, Brown Pelicans, and Yellow-footed Gulls frequent the island's skies and shores.
The island itself is stunning, with magnificent towering cliffs, spectacular sandy bays, amazing lava rock formations, and rock art left by the now-extinct Guaycura and Pericu Indians. It's a remarkable place to explore. We'll spend the days kayaking, snorkeling, whale watching, hiking, swimming with sea lions and whale sharks, paddle boarding, bird watching, and exploring hidden lagoons and desert beaches.
"Glamping" on one of the island's most beautiful beaches, our accommodations feature walk-in safari-style tents with beds, mattresses, pillows, sheets, lamps, chairs, storage space, and mirrors. Wonderful meals will be prepared for us every day by our on-site chef.
February 21-22: Isla Espiritu Santo (B, L, D)
February 23: La Paz
We'll return from the island late this afternoon and enjoy hot showers and cool drinks at our hotel in the city center, not far from the malecón (boardwalk). We'll then have a dinner at El Bismarkcito, a true La Paz institution that we love not only for its great food and location, but also because the management is committed to buying only sustainably caught seafood.
Hotel Seven Crown (B, L, D)
February 24-25: Magdalena Bay
Magdalena Bay is the largest wetlands ecosystem on the west coast of Baja and one of the most important in North America. The World Wildlife Fund ranks it as one of the most important coastal habitats in Mexico. It's the prime calving ground for the gray whale, and from January to March it is possible to see—and often pet—a large number of whales, including mothers and calves. Magdalena Bay also has mangrove forests, barrier beaches, and sand dune islands, all of which contribute to the incredible scenery and biological diversity of the area.
On the morning of February 24, we'll drive the four hours from La Paz to Magdalena Bay, have lunch at a local restaurant, and then head out onto the water for three hours of whale watching and interacting with these incredible mammals. We'll have dinner and spend the night in San Carlos at a simple hotel on the waterfront. The next morning we'll head back out onto the water for another three hours, then drive back to La Paz for our farewell dinner.
February 24: Villas Mar y Arena. February 25: Hotel Seven Crown (B, L, D)
February 26: Return to U.S.
After a farewell breakfast, transfer to the San Jose del Cabo airport for your flight home.
(B)
Map