New York, NY: A Spring Theater Weekend
April 21-23, 2017
The registration period for this program has passed.
Please contact us if you have any questions.
Join our e-mail list to be alerted when new course information is available (late December).
"We're actors—we're the opposite of people!" declaims The Player in Tom Stoppard's Rosencrantz & Guildenstern Are Dead. Isn't it ironic, then, that good actors can persuade us to suspend our disbelief and accept wholeheartedly that they are who they pretend to be? That correspondence between reality and representation is just one of the themes we'll explore as we enjoy three of the best new productions on and off Broadway.
CAU superstar Glenn Altschuler, our intrepid leader, has chosen three great new plays for our spring theater weekend in New York:
The Price
Mark Ruffalo, Tony Shalhoub, Jessica Hecht, and Danny DeVito all star in Terry Kinney's adaptation of one of Arthur Miller's most personal plays. Three decades after the Depression that cost his family their fortune, Victor Franz returns to his childhood home to sell the remainder of his parents' estate. His wife, his estranged brother, and the wily furniture dealer hired to appraise their possessions all arrive with their own agendas, forcing Victor to confront a question, long-stifled, about the value of his sacrifice.
Oslo
Written by J. T. Rogers, Oslo tells the true, albeit little known story of Norwegian diplomat Mona Juul and her husband, Terje Rød-Larsen, who together coordinated top-secret peace negotiations between Israeli Prime Minister Yitzhak Rabin and Palestine Liberation Organization Chairman Yasser Arafat in the early 1990s. Their efforts culminated in the signing of the Oslo Accords in 1993.
Come From Away
An uplifting new musical penned by Canadian husband-and-wife team Irene Sankoff and David Hein, Come From Away is set in the remote town of Gander in Newfoundland, which found itself playing host to the passengers of 38 planes that were forced to land on September 11, 2001. Thoroughly researched and based on interviews with residents and passengers, the show explores how this tiny community opened its hearts and homes to their unexpected guests.
Glenn's enduring interest in contemporary American theater will be clear in his skillful lectures and our lively discussions. We'll begin with an afternoon session at the Cornell Club, followed by dinner and an evening performance. On the following two days, we'll meet in the morning for a lecture and discussion, enjoy lunch together, and attend a Saturday evening performance and Sunday matinee.
The program fee includes everything but hotel, one dinner, and breakfasts—so make reservations at the Cornell Club if you're a member, or choose a hotel, a friend's couch, or your very own bed.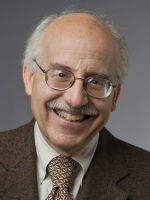 Glenn Altschuler
Glenn Altschuler is dean of the School of Continuing Education and Summer Sessions and the Thomas and Dorothy Litwin Professor of American Studies at Cornell University. He received his PhD in American history from Cornell in 1976 and has been... > more
Program notes
Program cost: $1,699
See What's included?
Fitness scale: Easy. Walking is generally over level ground for short distances. May require ability to climb stairs or to stand for periods of time.