Atlantic Ocean: Bilbao to Paris - European History Cruise
June 5-16, 2017
The registration period for this program has passed.
Please contact us if you have any questions.
Join our e-mail list to be alerted when new course information is available (late December).
The Atlantic Ocean has played an extraordinary role in the history and development of Europe and the world, from the intrepid seafaring adventures of the early Celtic, Viking, and Basque sailors to the Age of Exploration and the epic world wars of more recent centuries.
Bilbao and Paris will bookend this voyage, with ports of call along the coast of Spain and France such as San Sebastian and St. Malo. At these we'll visit ancient artifacts such as Brittany's enigmatic Carnac stones, arranged 3,000-4,500 years ago, and the Bayeux Tapestry in Normandy, chronicling the 1066 AD Norman invasion of England. We'll explore World War II German underground bunkers in La Rochelle and U-boat pens in Lorient.
As we travel, Cornell historian Barry Strauss will tell us about ancient civilizations and their battles, while Princeton's Kevin Weddle will inform us about the first civilizations to sail far out into the vast Atlantic and about the epic battles that followed.
We'll enjoy an intimate experience aboard the Sea Cloud II, one of the most luxurious vessels afloat, combining the seafaring elegance of a bygone era with the highest modern standards. Throughout the voyage, we'll enjoy the great food and wine for which these regions are celebrated.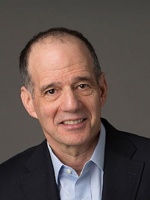 Barry Strauss
Barry Strauss, the Bryce and Edith M. Bowmar Professor in Humanistic Studies in the Department of History at Cornell, is a military historian and classicist. Greece and Rome are his focus within the ancient world, and his main interests as... > more
Program notes
Download the program brochure.
Double occupancy starts at $6,995 per person.
Single supplement starts at $3,500 per person.
See What's included?
Fitness scale: Slightly strenuous. May require extended walking over uneven ground as well as the ability to climb stairs and to stand for considerable periods of time.
Sea Cloud II
Carnac Stones, France
Itinerary
Monday & Tuesday, June 5 & 6: Home/Bilbao, Spain
Depart home on an overnight flight to Bilbao, Spain. Relax at the hotel or choose one of three excursion options, depending on your arrival time and interests.
OPTION 1: Learn about Basque art and history on a morning guided tour, with visits to the Fine Arts Museum and the Ethnological Museum of Basque Culture ($60 per person).
OPTION 2: Take a full-day excursion to the wine-growing region of La Rioja with a winery visit and tasting, a special gastronomic lunch, and a tour of the medieval town of Laguardia ($210 per person).
OPTION 3: Join an afternoon guided walking tour of Bilbao's historic Casco Viejo quarter.
In the evening, enjoy a welcome reception and dinner.
Silken Gran Hotel Domine (R,D)
Wednesday, June 7: Bilbao, Spain
In the last several decades, Bilbao, the hub of Spain's Greater Basque region, has undertaken a vigorous social, economic, and aesthetic revitalization process, launched by the opening of the Guggenheim Museum Bilbao in 1997. Designed by award-winning architect Frank Gehry, this icon of 20th-century architecture contains a collection of some of the most intriguing artworks of our age.
After time to explore the museum and its collections, enjoy Basque pintxos (tapas) at lunch, followed by a panoramic coach tour of some of Bilbao's other architectural highlights. Embark the Sea Cloud II late this afternoon.
Sea Cloud II (B,L,D)
Thursday, June 8: San Sebastian
In the morning, call at the Basque town of San Sebastian (Donostia), known for its sophisticated culinary scene and named a European Capital of Culture in 2016.
OPTION 1: Explore the city's historic center and learn about Basque culinary traditions on a tasting tour.
OPTION 2: Enjoy a specially arranged visit to the pioneering Albaola Factory, where experts on maritime heritage and boatbuilding are constructing a replica of the 16th-century Basque whaling ship San Juan.
Return to the ship and relax aboard as the Sea Cloud II cruises to France. This evening's welcome dinner is hosted by the captain.
Sea Cloud II (B,L,D)
Friday, June 9: La Rochelle, France
Marvel at the finely coordinated activities of the crew as they unfurl the sails for a morning of cruising, weather permitting. After lunch, disembark in La Rochelle, a major seaport, the historic base of the Knights Templar and later the Huguenots, and the site of many naval battles.
OPTION 1: Explore the 14th-century harbor fortress and a restored underground World War II German bunker.
OPTION 2: Visit neighboring Ile de Ré, with its picturesque fishing ports and lighthouse.
Sea Cloud II (B,L,D)
Saturday, June 10: Lorient
In the afternoon, disembark in Lorient, on the northwestern coast of France in the department of Brittany.
OPTION 1: Visit the nearby Keroman Submarine Base, where Grand Admiral Karl Donitz had enormous concrete structures built to shelter part of the German submarine fleet during World War II.
OPTION 2: Explore the nearby Carnac Museum of Prehistory, which houses one of the finest prehistoric collections in Europe, and the exceptionally dense distribution of 6,000-year-old megalithic sites known as the Carnac stones around the village of Carnac.

Sea Cloud II (B,L,D)
Sunday, June 11: At sea
Enjoy a full day aboard ship and the continuation of the educational program as the Sea Cloud II cruises along the northwestern coast of France.
Sea Cloud II (B,L,D)
Monday, June 12: Saint-Malo
Disembark in the walled port city of Saint-Malo for a morning walking tour of this one-time haven for pirates. Return to the ship for lunch on board, then set out on an afternoon visit to the Abbey of Mont Saint-Michel, a beautiful tidal island in Normandy that, along with its 8th-century monastery and bay, has been designated a UNESCO World Heritage site. Access to the island from the mainland has changed over the centuries; its most recent connection is a bridge opened in 2014 and only available to pedestrians, horse-drawn carriages, and local shuttle buses.
Sea Cloud II (B,L,D)
Tuesday, June 13: Cherbourg
Call at Cherbourg, made famous by the movie The Umbrellas of Cherbourg and now known as Cherbourg-Octeville.
OPTION 1: Visit the Bayeux Tapestry Museum, home of one of the most famous historical chronicles in the world, the Bayeux Tapestry. Listed on UNESCO's Memory of the World Register, the tapestry is a 230-foot embroidered account of William, Duke of Normandy's conquest of England and provides a unique and rare insight into the medieval world.
OPTION 2: Explore Normandy's D-Day sites, including the Airborne Museum in Sainte-Mère-ÿglise and Pointe du Hoc, a strategic promontory overlooking the English Channel.
Continue to the Normandy American Cemetery and Memorial, where the graves of 9,387 troops commemorate lives lost during the D-Day landings. From the cemetery's overlook, view Omaha Beach, a crucial Allied landing site during the Normandy invasion of June 1944. On board the ship this evening, enjoy a tasting of Calvados, an apple cider brandy produced in Normandy.
Sea Cloud II (B,L,D)
Wednesday, June 14: Honfleur/Paris
Disembark in Honfleur.
OPTION 1: Continue exploring D-Day sites, including the Peace Memorial Museum in Caen, which documents the events of D-Day and the Battle of Normandy, and the original Pegasus Bridge, captured in a daring raid by the Allies.
OPTION 2: Explore the city of Honfleur, an old and picturesque port characterized by slate-fronted houses. Also visit Monet's garden at Giverny, a setting that inspired many of the artist's paintings throughout his life, and enjoy a gourmet lunch at a Michelin-star restaurant ($75 per person).
Transfer to Paris. Hotel Scribe (B,L)
Thursday, June 15: Paris
Enjoy a morning in Paris visiting the Cluny Museum's Roman Baths, Napoleon's tomb at Les Invalides, and the National Archaeological Museum, followed by an afternoon at leisure. Gather for a festive farewell dinner in Paris in the evening.
Hotel Scribe (B,D)
Friday, June 16: Paris/Home
Transfer to Paris airports for flights home.
(B)
Map