Italy: Puglia and Matera - Their History, Art, Architecture, and Cuisine
June 8-16, 2017
The registration period for this program has passed.
Please contact us if you have any questions.
Join our e-mail list to be alerted when new course information is available (late December).
Originally part of Magna Graecia, Puglia—the amazing heel of Italy's boot—was colonized by the Greeks and later conquered by the Romans. It also hosted Byzantines, Goths, Normans, and Venetians. Collectively, they left behind one of Italy's richest archaeological and cultural regions.
Focusing primarily on treasures from the Middle Ages and Baroque Period, Cornell's Jeffrey Blanchard, an expert on Italian art, architecture, and city planning, will guide our exploration of this fascinating locale. We'll visit the breathtaking seaport towns of Trani and Bari, both with wonderful Romanesque cathedrals, and Frederick II's thirteenth-century Castel del Monte, a UNESCO heritage site universally valued for its formal perfection.
Among other towns we'll visit are magnifi­cent Lecce, noted for its carefully conserved baroque architecture; ancient Otranto; and Ostuni, with its white citadel upon the hill. We will also explore the southern Italian city of Matera, founded by the Romans in the third century BCE and best known for its sassi, its ancient caves, where habitations were dug into calcareous rock. Amid the marvels of its justly famous landscapes and ancient olive groves, we'll find time to savor Puglia's storied food and wine.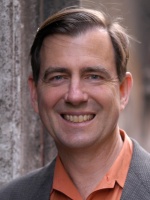 Jeffrey Blanchard
Jeffrey Blanchard, academic director of Cornell in Rome, has taught urban design, architecture, and art in Renaissance and Baroque Rome for more than twenty years.
Blanchard won a Rome Prize Fellowship to the American Academy (1978–79) and has resided in... > more
Program notes
Double occupancy: $5,624 per person
Single supplement: $425 per person
See What's included?
Fitness scale: Slightly strenuous. May require extended walking over uneven ground as well as the ability to climb stairs and to stand for considerable periods of time.
Bari Harbor, Italy
Preliminary itinerary
June 8: Depart U.S.
Depart the U.S. on flights for Bari, Italy.
June 9: Martina Franca
Welcome to Puglia, one of Italy's hidden treasures! This is a region of fine weather, beautiful shorelines, lovely towns, baroque architecture, and delicious cuisine.
You will be met at the airport by the tour manager and transferred to the Hotel Villa San Martino in Martina Franca, where we'll stay for four nights. After check-in, relax before an orientation tour of Martina Franca and a welcome dinner at the hotel.
(D)
June 10: Ostuni and Alberobello
After breakfast, depart for Ostuni, one of the most stunning towns of southern Italy. Clinging onto three hills at the edge of Le Murge, the old town center is a spiral of whitewashed houses with dramatic views toward a sea of olive trees and, further away, the blue Mediterranean Sea.
After we reach a fortified Masseria, an active farm of centuries-old olive trees that still produce superlative olive oil, we'll tour the farm and the amazing underground olive mill that dates back to Roman times. After lunch we'll discover the Trulli Valley and Alberobello, a UNESCO World Heritage Site famous for its stunning collection of unique houses with conical roofs. Evening at leisure.
(B, L)
June 11: Castel del Monte and Trani
After breakfast, meet your guide and driver and depart for Castel del Monte, an octagonal building of the thirteenth century built by Emperor Frederick II in Puglia. UNESCO included it in the list of World Heritage Sites for the astronomical and mathematical rigor of its forms and the harmonious union of cultural elements from northern Europe, the Islamic world, and classical antiquity.
After the visit we'll enjoy a delicious fish lunch in the pretty fishing town of Trani, "the pearl of the Adriatic Sea." Then we'll visit the castle and the magnificent cathedral, one of the most beautiful and evocative Romanesque-style cathedrals in Apulia, which towers over the sea. We'll return to Martina Franca in the late afternoon and enjoy the evening at leisure.
(B, L)
June 12: Bari
After breakfast, depart for Bari, the capital of Puglia. With its beautiful waterfront, Murat district, and streets and boulevards adorned with elegant and refined buildings, the lively city of Bari is ideal for walking and shopping.
We'll take a guided tour of the city center—an area of great beauty. The slower-paced old town contains the bones of St. Nicholas (a.k.a. Santa Claus) in its Basilica di San Nicola, along with a strapping castle and plenty of trattorias. Return to Martina Franca for evening and typical dinner at a local braceria.
(B, D)
June 13: Manduria and Lecce
After breakfast, we'll depart for Lecce. Along the way we'll stop in Manduria, where the prestigious Primitivo di Manduria is produced. We'll visit the local winery and enjoy a country-style lunch.
In the afternoon we'll arrive in Lecce, which, with its elegance, culture, and wealth of art, is known as the "Florence of the South." After checking in at our centrally located Hotel Patria Palace, where we will stay for two nights, we'll take a guided walking tour of the historical center of Lecce, with its beautifully embellished Baroque-style monuments. We'll visit the Basilica di Santa Croce, site of the most important local Roman ruins, and the Duomo, which stands in one of the loveliest piazzas of Italy. Evening at leisure in Lecce.
(B, L)
June 14: Otranto / Lecce
Continue your discovery of Lecce in the morning. In the afternoon we'll travel south along the coast to Otranto, a beautiful ancient village with unforgettable views of the Adriatic. In Otranto, we'll stroll along the narrow streets, see the Aragonese Castle, and wander along the harbor. At a local farmhouse we'll learn the secrets of everyday life at the farm and sample some special dishes of the regional cuisine. After dinner, we'll return to Lecce.
(B, D)
June 15: Matera
After breakfast we'll depart for Matera, where we will spend our last night. Matera is the city of the sassi (ancient stone houses). For millennia people of this area have carved dwellings directly into ravines and gullies made of tufa, a characteristic honey-colored soft stone. Today the area still evokes ancient times, providing the backdrop for Mel Gibson's film Passion of the Christ.
Upon arrival, we'll take a guided walking tour before checking into the centrally located historic Hotel Palazzo Viceconte. Enjoy the rest of the afternoon at leisure. There is much to see in Matera. Lose yourself in the many narrow streets and feel the magic of this amazing town before gathering for a farewell dinner at a local restaurant.
(B, D)
June 16: Return to U.S.
Following breakfast, the tour concludes with a transfer to the airport.
(B)
Map