Quebec to Boston: Autumn Splendor in Canada and New England
As leaves burst into color on the shore, we'll cruise from Quebec to New England along dramatic coastlines rising from waters rich in aquatic life. Led by historian Mary Beth Norton, a Quebec enthusiast and internationally renowned scholar of American colonial history, we'll visit some of the fascinating coastal towns and villages that preserve a storied past.
In the Magdalen Islands of Quebec, we will learn about the culture of the fiercely proud Acadians. We'll step back in time at Lunenburg in Nova Scotia, the best-preserved British settlement in North America and a virtual museum of eighteenth-century life. We'll explore the nineteenth-century resort community of Bar Harbor, Maine, where the Rockefellers and their friends entertained summer guests and where John D. Rockefeller designed the trails that still crisscross Mount Desert Island.
On board, we'll look out for the several species of whale that thrive in the krill-rich waters of Saguenay and Tadoussac. We'll enjoy the amenities, exceptional crew, and fine food of the elegant, beautifully designed, and technologically sophisticated small ship Le Soléal. When we land in Boston, Mary Beth—an expert on the late-seventeenth-century witchcraft hysteria—will lead us on an excursion to Salem.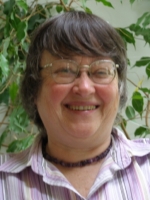 Mary Beth Norton
Mary Beth Norton is the Mary Donlon Alger Professor of American History at Cornell University, where she has taught since 1971 and where she is also a Stephen H. Weiss Presidential Fellow. She is well versed in the voyages of... > more
Program notes
Download the program brochure.
Double occupancy starts at $5,990 per person.
Single cabin: $10,190 per person.
See What's included?
Fitness scale: Slightly strenuous. May require extended walking over uneven ground as well as the ability to climb stairs and to stand for considerable periods of time.
Itinerary
Wednesday, September 20: U.S. | Quebec City
Fly to Quebec City and transfer to the pier to embark Le Soléal in late afternoon. Enjoy a welcome reception aboard.
Le Soléal (D)
Thursday, September 21: Saguenay
We'll explore Saguenay National Park on a guided walking tour that includes a stop at the informative Interpretation Centre.
Le Soléal (B,L,D)
Friday, September 22: Tadoussac
Enjoy a walking tour of Les Jardins de la Greve, Chauvin Trading Post, La Petite Chapelle, and the Marine Mammal Interpretation Centre.
Le Soléal (B,L,D)
Saturday, September 23: Perce
Board a local boat for a tour of the National Park of Bonaventure Island and Perce Rock, rising out of the sea to a height of almost 300 feet. Its neighbor, Bonaventure Island, houses a migratory bird sanctuary with the largest concentration of Northern Gannets in North America.
Le Soléal (B,L,D)
Sunday, September 24: Cap aux Meules, Iles-de-la-Madeleine
The Magdalen Islands were settled by seventeenth-century colonists who defended their autonomy against both the British and the French. Still an Acadian stronghold, the settlers' legacy clearly lives on here.
Le Soléal (B,L,D)
Monday, September 25: Lunenburg
The eighteenth-century village of Lunenburg is known for seafaring and natural beauty. Our excursion begins with a walking tour of the Old Town, a UNESCO World Heritage site and the best surviving example of a British colonial settlement in North America. We'll also have the opportunity to explore the wonderful Fisheries Museum of the Atlantic.
Le Soléal (B,L,D)
Tuesday, September 26: Bar Harbor and Acadia National Park
Maine's quaint Bar Harbor on Mount Desert Island was a resort town in the nineteenth century for influential and wealthy families. Explore the surrounding wilds of Acadia National Park, the first national park in the east, with stops at Sieur de Mont, Thunder Hole, and Cadillac Mountain.
Le Soléal (B,L,D)
Wednesday, September 27: Boston
Our final day of the voyage is spent exploring the historic city of Boston and its environs, including a visit to Salem, site of the witch trials of the seventeenth century.
Le Soléal (B,L,D)
Thursday, September 28: Boston | Home
Disembark and transfer to the airport for flights home.
(B)
Map