Inside the Smithsonian with Curators and Conservators
September 6-9, 2017
New!
The registration period for this program has passed.
Please contact us if you have any questions.
Join our e-mail list to be alerted when new course information is available (late December).
Enjoy an insider's study tour of three of the Smith­sonian Institution's remarkable museums and research centers led by CAU favorite Glenn Altschuler.
The National Museum of American History collects and preserves the country's political, cultural, scientific, and military artifacts, from the original Star Spangled Banner to Archie Bunker's chair. The splendid new National Museum of African American History and Culture is architecturally breathtaking and designed to tell "a people's journey and a nation's story." In the words of its founding director, Lonnie Bunch III, "The African American experience is the lens through which we understand what it is to be an American." At the fabulous National Portrait Gallery, we'll enjoy paintings, sculptures, and photographs of people important to the history and culture of the country.
Like our Smithsonian program last fall, this one will be replete with exciting, customized behind-the-scenes meetings with the people who curate and take care of these precious collections. Expressing a universal response, one of last year's participant said, "We saw things the general public never gets to experience." In site visits, Glenn's lectures, and discussions, we will learn many of the ways the Smithsonian shapes and reflects our collective sense of national identity.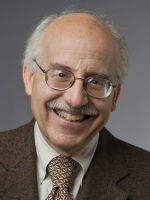 Glenn Altschuler
Glenn Altschuler is dean of the School of Continuing Education and Summer Sessions and the Thomas and Dorothy Litwin Professor of American Studies at Cornell University. He received his PhD in American history from Cornell in 1976 and has been... > more
Program notes
Program cost: $2,657 (double occupancy), $450 (single supplement)
See What's included?
Activity level: Moderately strenuous. Assumes the ability to walk for more than a mile and to stand for some periods of time. Comfortable shoes a must.