Tucson, Arizona: Springtime in the Desert--Wildlife, Ecology, and Petroglyphs
April 4-9, 2018
The registration period for this program has passed.
Please contact us if you have any questions.
Join our e-mail list to be alerted when new course information is available (late December).
The desert of southern Arizona teems with blooming cacti and wildflowers, prairie dogs, roadrunners, Gila woodpeckers, stripe-tailed scorpions, bobcats, javelinas, and so much more—a wonderful place to explore with skilled Cornell ecologists and wildlife biologists Cole Gilbert and Linda Rayor.
After starting our adventure in the Red Hills Mountain District of Saguaro National Park West, we'll dedicate a full day to the 98-acre Arizona-Sonora Desert Museum, a spectacular zoological park. Later, we'll explore the Rincon Mountain District of Saguaro Park and Sabino Canyon by tram and on foot, discovering some of the most spectacular landscapes and mountains in the American Southwest.
Farther north, we'll visit the the Heard Museum in Phoenix, enjoying its prized collections of the art and artifacts of the Hopi, Navajo, O'odham, and Zuni. And on the last full day of the program, we'll explore the forests and grasslands of beautiful Mount Lemmon.
Join us for this springtime feast for the senses.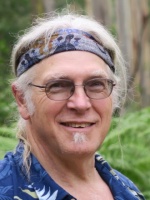 Cole Gilbert
Cole Gilbert is a professor in the Department of Entomology and the Hays and James M. Clark Director of Undergraduate Biology at Cornell. He has been recognized for his teaching with awards from Cornell, the SUNY Chancellor and the Entomology... > more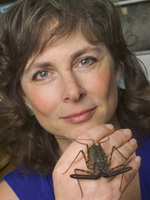 Linda Rayor
Linda Rayor, Department of Entomology at Cornell University, specializes in spider behavior and science outreach. Linda has won numerous teaching awards for her courses on Spider Biology, Insect Behavior, and a course on how to do effective scientific outreach.... > more
Program notes
Double occupancy: $2,850 per person.
Single supplement: $600 per person.
See What's included?
Activity level: Moderately strenuous. Assumes the ability to walk for more than a mile over terrain that is sometimes rough, with varying elevations. A good sense of balance and athletic shoes or hiking boots are essential, and walking poles may be desirable.
Preliminary itinerary
April 4
Welcome to Tucson, Arizona! We will be residing at the Arizona Inn, a sophisticated desert retreat giving guests comfort, privacy, quiet, and sunshine. The combination of history, antiques, and architecture has earned the inn a listing on the National Register of Historic Places. A welcome dessert reception is scheduled for 8:30 p.m.
Arizona Inn (R)
April 5
Our day begins with a motor coach ride over Gates Pass in the Tucson Mountains west to the desert floor to visit the Arizona-Sonora Desert Museum. The 98-acre Desert Museum is a fusion experience: zoo, botanical garden, art gallery, natural history museum, and aquarium. It boasts 21 interpreted acres with two miles of walking paths through diverse desert habitats, 230 animal species, 1,200 types of plants, and one of the world's most comprehensive regional mineral collections. Lunch is on your own as you visit the museum.
We will spend the late afternoon exploring the western section of Saguaro National Park, where we can choose to walk several of the trails or visit the expansive visitor center. The visitor center has spectacular views of mountains and the iconic saguaro cacti, as well as cultural and natural history exhibits of the Sonoran Desert. The "Voices of the Desert" program will give us a Native American perspective of the Sonoran Desert.
Back at the inn, a faculty lecture is followed by an evening on your own to explore Tucson or relax in our beautiful inn.
Arizona Inn (B)
April 6
After breakfast at our hotel, we'll travel to the Heard Museum in Phoenix to immerse ourselves in American Indian art. We'll learn stories of American Indian people from a first-person perspective and take in exhibitions that highlight the beauty and vitality of traditional and contemporary art. Lunch is on your own before a presentation by a museum curator on native cultures and plants of the Southwest.
In the afternoon, we'll head to the botanical gardens to learn more about the Southwest's native cultures and plants. On our way back to the inn in the early evening, we'll stop to view the sunset from Picacho Peak State Park, which encompasses the weathered core of an old volcano. The park and surrounding area are known for their unique geological significance, outstanding and varied desert growth, and historical importance.
Dinner is on your own.
Arizona Inn (B)
April 7
Exploring Sabino Canyon in the Santa Catalina Mountains north of Tucson will be today's adventure. Sabino Canyon is a natural desert oasis and is home to spectacular desert landscapes and abundant wildlife. We will start at the top and walk through the canyon guided by our faculty.
Lunch will be provided at a restaurant featuring regional cuisine before returning to Sabino Canyon for a few small hikes exploring the desert area. When we return to the inn, faculty leaders will facilitate a seminar.
Dinner on your own, followed by a night walk in the desert.
(B, L)
April 8
We will enjoy our last faculty lecture after breakfast before traveling to Mount Lemmon. Biomes, communities of plants and other organisms, vary with latitude from tropical rainforest to Arctic tundra. Interestingly, this characteristic sequence of habitats also occurs with increasing elevation at only one latitude.
With Cole Gilbert as our guide, we will explore this sequence at Mount Lemmon, which starts at the Sonoran Desert floor and advances through grassland to deciduous forest and finally to boreal coniferous forest. Because their habitat is surrounded by inhospitable desert, the organisms occurring at the upper elevations live isolated on a "sky island" and often evolve independently from others of their kind on other nearby mountain slopes. A box lunch will be provided.
We will return to the Arizona Inn in the evening for our final faculty seminar and farewell dinner.
Arizona Inn (B, L, D)
April 9
After a breakfast buffet at the Arizona Inn, we depart individually for our return home.
(B)
Map