The Gulf of Maine: A Naturalist's Outing at Shoals Marine Laboratory
Appledore, the largest of the Isles of Shoals archipelago, is home to the Shoals Marine Laboratory. An extraordinary teaching and research facility collaboratively operated by Cornell and the University of New Hampshire, the laboratory is devoted to marine research opportunities for undergraduate and graduate students and faculty from Cornell and other universities.
The waters, rocky shore, and vegetation of Appledore and its neighboring islands host migratory songbirds, wading birds, and shorebirds; hundreds of harbor and gray seals; a rich intertidal and subtidal zone; and deep water that supports fish, whales, seals, and dolphins. In early September, as migratory flocks gather and a lowering sun still warms the Gulf, CAUers will boat to this naturalist's paradise.
Led by Warren Allmon, the Hunter R. Rawlings III Professor of Paleontology in Cornell's Department of Earth and Atmospheric Sciences, we'll sail out to watch whales and pelagic birds, explore the distinctive biological and historical treasures of the isles, band birds, and learn of the more than 600 fishermen who lived on Smuttynose Island and caught, cured, and shipped 150-pound cod to the Catholic countries of Europe from the sixteenth through the eighteenth century. We'll also learn about others who made their homes here, from Native Americans to poet Celia Thaxter and artist Childe Hassan.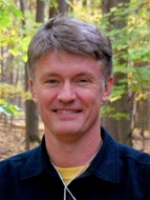 Warren D. Allmon
Warren Allmon is the director of the Paleontological Research Institution (PRI) in Ithaca and the Hunter R. Rawlings III Professor of Paleontology in the Department of Earth and Atmospheric Sciences at Cornell University. He earned his bachelor's degree in earth...
> more
Program notes
Double or single occupancy: $1,944 per person.
See What's included?
Activity level: Slightly strenuous. May require extended walking over uneven ground as well as the ability to climb stairs and to stand for considerable periods of time.
Map