Southern Italy, Sicily, and Malta: A Cruise of Classical Culture
This program is no longer available.
Please contact us if you have any questions.
Find similar upcoming programs by tag: health, philosophy
On this voyage we'll encounter rich layers of civilization as we sail along the coast of Italy and on to Sicily and Malta. Our faculty leader for this cruise is Michael Fontaine, Cornell associate professor of classics, whose talks (e.g., "How to Live Like an Emperor") will focus on classical Greek and Roman societies of the area and the literature they inspired. Indeed, most of southern Italy was part of Greece, at least culturally, until fairly recently.
We'll begin with calls in two of the favorite playgrounds of the aristocracy of imperial Rome—Sperlonga and Capri—where echoes of emperors Augustus and Tiberius are everywhere to be seen. Then we move to the medieval world of Amalfi, Ravello, and particularly Palermo, where the influence of Byzantium on the Norman Kings of Sicily is clear in the churches and palaces of this vibrant city. Syracuse offers an exceptional combination of Greek and Roman ruins, while on the Maltese island of Gozo we'll step into the misty reaches of prehistory at the nearly 5,000-year-old Ggantija Temples.
Our home for the voyage will be Ponant's Le Champlain, a spanking new, deluxe, five-star small ship. Our days will be filled with spectacular destinations and fine lectures, as well as sun-drenched relaxation, companionable talk, and excellent food.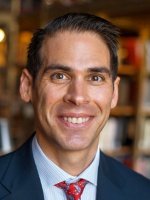 Michael Fontaine
Michael Fontaine is a professor in Cornell's Department of Classics and acting dean of the University Faculty. His scholarly specialization is Latin and Greek philology and the literature of the late Roman Republic. He regularly offers lively courses on Greek... > more
Program notes
See the program brochure (PDF) for a deck plan. Please indicate your preferences for cabins in the comment section of the registration form or call the CAU office at 607.255.6260 to indicate those preferences.
Double occupancy cabins start at $5,790 per person.
Single occupancy: $8,290 per person.
See What's included?
Activity level: Slightly strenuous. May require extended walking over uneven ground as well as the ability to climb stairs and to stand for considerable periods of time.
Preliminary itinerary
Tuesday, September 18: Fly from the U.S.
Wednesday, September 19: Rome, Italy
Arrive in Rome and transfer to our hotel. This evening join fellow Cornell travelers for a reception and introduction.
(R)
Thursday, September 20: Rome | Civitavecchia | Le Champlain
Spend the morning sightseeing in Rome. Visit the Borghese Gallery, the Pantheon, and Piazza Navona. After lunch, transfer to the pier to embark Le Champlain.
(B, L, D)
Friday, September 21: Gaeta | Sperlonga | Gaeta
Arrive in Gaeta, on Italy's Campania coast, built on a promontory facing a spacious bay and crowned by an imposing castle. Take an excursion to Sperlonga, a town of narrow streets and whitewashed houses. Visit the remains of the Villa of Tiberius and the National Archaeological Museum of Sperlonga, which houses items excavated at the villa.
(B, L, D)
Saturday, September 22: Capri
Capri has been known since antiquity as a mecca for self-indulgent pursuits. Our half-day tour showcases the unspoiled charm that still exists in pockets around the island—in Axel Munthe's Villa San Michele in Anacapri, for example, and in the Emperor Augustus's gardens. Time at leisure in the afternoon.
(B, L, D)
Sunday, September 23: Amalfi | Ravello | Amalfi
Arrive in Amalfi, the port that gives its name to the famous coastline between Sorrento and Salerno, a UNESCO World Heritage site. Enjoy a short walking tour of this charming town, including the Cathedral of Sant'Andrea and the Cloister of Paradise, before driving to nearby Ravello. Explore the gardens of the elegant thirteenth-century Villa Rufolo and the richly-ornamented Duomo.
(B, L, D)
Monday, September 24: Palmermo, Sicily
Our morning tour of Palermo includes a visit to the Cathedral at Monreale and to the Cappella Palatina, one of Italy's finest works of art, featuring dazzling mosaics, carved ceilings, and inlaid marble floors and walls.
(B, L, D)
Tuesday, September 25: Catania | Syracuse | Catania
Syracuse once rivaled Athens as the most important city of the ancient world. Our morning excursion includes a visit to the Archaeological Museum, Greek Theatre, the Roman Amphitheatre, and the Latomia del Paradiso. After lunch at a local restaurant, take a walking tour of Ortygia that includes the Duomo and Aretusa Fountain.
(B, L, D)
Wednesday, September 26: Gozo, Malta | Valletta
Steeped in myth, Gozo is thought to be the legendary Calypso's isle of Homer's Odyssey. This morning we'll visit the Ġgantija Temples, one of the most important archaeological sites in the world, dating from around 3600 to 3200 BC.
After lunch aboard ship, we'll arrive in Valletta, where we'll remain docked overnight. We will explore the Palace of the Grand Masters and the Co-Cathedral of St. John, home to Carvaggio's remarkable Beheading of St. John the Baptist.
(B, L, D)
Thursday, September 27: Valletta | Disembark | Fly to U.S.
(B)
Map