Israel and the Palestinian Territory: The Israeli-Palestinian Conflict Up Close
May 22-31, 2018
The registration period for this program has passed.
Please contact us if you have any questions.
Join our e-mail list to be alerted when new course information is available (late December).
More than seventy years after the establishment of the state of Israel and the collapse of Palestinian society, resolution of the conflict over the territory from west of the Jordan River to the Mediterranean appears increasingly remote. Ross Brann, a wonderful intellectual guide and delightful travel companion, will lead our multi-faceted study of what some have called the "mother of all problems."
From our base in Jerusalem, we will study the terrain of the region; meet with Israeli and Palestinian scholars, government officials, journalists, activists, and private citizens; and visit think tanks and educational and cooperative ventures engaging Jews and Arabs. We'll explore the Old City of Jerusalem, with its Jewish, Christian, and Muslim holy sites; Yad Vashem, the national Holocaust memorial and museum; Al-Quds Arab University; the Diaspora Museum, the "White City," and the Peres Center for Peace in Tel Aviv; and Manger Square and Herodium National Park in and near Bethlehem. We will also visit Ramallah in the Palestinian Territory to meet with Palestinian researchers and representatives.
We will examine the history of the conflict as seen by Israelis and by Palestinians, the current problems standing in the way of a resolution, and the multiplicity of positions held by Israelis and Palestinians regarding their future.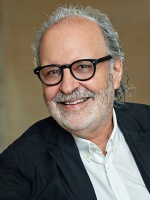 Ross Brann
Ross Brann studied at the University of California, Berkeley; the Hebrew University, Jerusalem; New York University; and the American University in Cairo. He has taught at Cornell University since 1986 and served 14 years as chair of the Department of... > more
Program notes
Double occupancy: $7,084 per person.
Single supplement: $980 per person.
See What's included?
Activity level: Slightly strenuous. May require extended walking over uneven ground as well as the ability to climb stairs and to stand for considerable periods of time.