Bach's St. Matthew Passion: Theology, Musicology, and Performance
May 4-6, 2018
The registration period for this program has passed.
Please contact us if you have any questions.
Join our e-mail list to be alerted when new course information is available (late December).
A class for all lovers of Baroque music, Bach, and the St. Matthew Passion
On May 5, for the first time in over sixty years, Bailey Hall will ring with the sounds of J. S. Bach's remarkable St. Matthew Passion. Many musicologists and performers consider this oratorio the single greatest major work in the western canon.
For this performance, six world-renowned soloists and thirty-four professional early music instrumentalists from across the country will join the Cornell University Chorus and Glee Club, more than 100 strong, under the direction of Robert Isaacs.
CAU and the choirs are joining forces to present a weekend class for those who would like to know more about the historical, musicological, theological, and performative features of this extraordinary work. A rich array of presentations by music scholars and performers will provide a thrilling context for what we will hear in Bailey Hall.
The talks and presentations will take place on Friday evening, May 4, and Saturday and Sunday mornings, May 5 and 6.
We do hope you will join this one-of-a-kind collaborative class.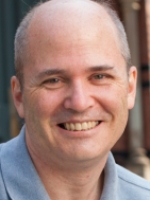 Robert Isaacs
Robert Isaacs is the Priscilla Browning Director of Choral Programs in Cornell's Department of Music. His responsibilities include overseeing all four choirs at Cornell and conducting the Cornell Glee Club and Cornell University Chorus.
...
> more
Program notes
Program cost: $450 per person
What is included: Your ticket for the performance, three days of brief and engaging presentations (Friday starting at 5:30 p.m., Saturday morning, and Sunday morning), a light dinner with wine on Friday night, and coffee and refreshments during sessions on Saturday and Sunday mornings.
What is not included: Accommodations. For those who are coming from out of town and do not have a place to stay, we have reserved a block of rooms for May 4 and May 5 at Hilton Homewood Suites for $169 a night. You can make a reservation online or book directly with the hotel at 607.266.000.
Activity level: Easy
Class Schedule
Friday evening
The class will convene in Lincoln Hall on Friday, May 4, at 5:30 p.m.
Friday's sessions will focus on the big picture, featuring two talks by Cornell faculty and staff members:
Reverend Daniel McMullin, director of Cornell United Religious Work (who also holds a DMA in vocal performance and pedagogy from Eastman), will discuss the Passion story from a narrative and spiritual point of view.
Bill Cowdery, organist, conductor, and music scholar, will walk us through Bach's musical treatment of the story.
During the evening, we will also enjoy each other's company over a light supper with wine.
Saturday, May 5, from 9:30 a.m. to 12:30 p.m., will be all about the performance of the St. Matthew Passion as we meet with and listen to some of the exceptional Saturday evening performers:
Stephen Spinelli, assistant director of Cornell's choral programs, will demonstrate how text and tune became deeply enmeshed in the generation of composers in Leipzig just before Bach.
Geoffrey Burgess (PhD Cornell '98), oboist for twenty years with the legendary Paris-based ensemble Les Arts Florissants and author of The Pathetick Musician: Moving an Audience in the Age of Eloquence (2016), will talk about the connection between Bach's music and rhetoric and how the deployment of the combined forces of double orchestra and chorus in the Passion is integral to the work's message.
Zoe Weiss and David Miller, doctoral students and directors of Cornell's Early Music Lab, will talk about performance practice and demonstrate how their use of original instruments—viola da gamba and violone—enhance the sound and character of a performance.
Tenor Rufus Müller, who has performed the starring Evangelist role to great acclaim around the world, will join with another soloist, soprano Lucy Fitz Gibbon (visiting lecturer in voice, hailed by The Boston Globe for her "dazzling, virtuoso singing") to discuss the special challenges and joys of singing Bach and the particularity of their roles in that evening's performance.
A panel of three or four students from the choir will share with us their experience of studying and rehearsing the oratorio over the past four months.
During the morning sessions, coffee and refreshments will be available.
Saturday afternoon: Free time
Saturday evening
Bach's St. Matthew Passion, starting at 7:30 p.m. in Bailey Hall
Sunday morning
On Sunday, May 6, from 9:30 to 11:00 a.m., conductor Robert Isaacs and some of the performers will join us for a debriefing session, during which we will hear all about their experience of the performance and have the opportunity to ask questions of the group.
During this session, coffee and refreshments will be available.