Silicon Valley: A Cornell Insider's Tech Tour
February 11-15, 2019
There is still space available in this program.
Registration deadline: 11/02/2018
Register now!
Enjoy a behind-the-scenes tour of some of the major tech companies in Silicon Valley in the informed company of Greg Morrisett, dean of the Faculty of Computing and Information Science.
We'll meet with Cornell alumni who play pivotal roles in powerful Silicon Valley companies, including technology giant Google and Autodesk, which produces CAD software. In the process, we'll gain insiders' knowledge about procedures, speed of product development, and the distinctive cultures of these and other tech organizations.
During visits to The Tech Museum of Innovation in San Jose and the Computer History Museum in Mountain View, we will absorb the backstory of this fiercely dynamic industry. Greg himself will give talks that place our visits in helpful context. In the course of our stay, we will learn much about companies that not only explode traditional conceptions of the work place, but revolutionize the very world in which we now live.
Come join this technological adventure as we await—with happy anticipation or with trepidation—the next big thing.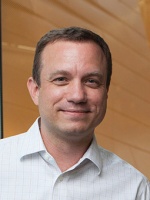 Greg Morrisett
Greg Morrisett is the dean of Computing and Information Science at Cornell University. He is a fellow of the ACM and has received a number of awards for his research on programming languages, type systems, and software security....
> more
Program notes
Double occupancy: $3,971
Single supplement: $1,100
See What's included?
Activity level: Slightly strenuous. May require extended walking over uneven ground as well as the ability to climb stairs and to stand for considerable periods of time.
Map