Silicon Valley: A Cornell Insider's Tech Tour
February 11-15, 2019
The registration period for this program has passed.
Please contact us if you have any questions.
Join our e-mail list to be alerted when new course information is available (late December).
Enjoy a behind-the-scenes tour of some of the major tech companies in Silicon Valley in the informed company of Greg Morrisett, dean of the Faculty of Computing and Information Science.
We'll meet with Cornell alumni who play pivotal roles in powerful Silicon Valley companies, including technology giant Google and Autodesk, which produces CAD software. In the process, we'll gain insiders' knowledge about procedures, speed of product development, and the distinctive cultures of these and other tech organizations.
During visits to The Tech Museum of Innovation in San Jose and the Computer History Museum in Mountain View, we will absorb the backstory of this fiercely dynamic industry. Greg himself will give talks that place our visits in helpful context. In the course of our stay, we will learn much about companies that not only explode traditional conceptions of the work place, but revolutionize the very world in which we now live.
Come join this technological adventure as we await—with happy anticipation or with trepidation—the next big thing.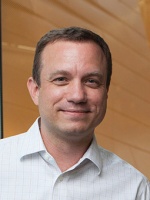 Greg Morrisett
Greg Morrisett is the dean of Computing and Information Science at Cornell University. He is a fellow of the ACM and has received a number of awards for his research on programming languages, type systems, and software security....
> more
Program notes
Double occupancy: $3,971
Single supplement: $1,100
See What's included?
Activity level: Slightly strenuous. May require extended walking over uneven ground as well as the ability to climb stairs and to stand for considerable periods of time.
Preliminary itinerary
Monday, February 11: Palo Alto, CA
Arrive in Palo Alto, CA.
The group will gather in the evening for an orientation, personal introductions, and a welcome dinner with our Cornell faculty leader, Greg Morrisett, dean of Computing and Information Science.
Dinah's Garden Hotel or similar boutique hotel (D)
Tuesday-Thursday, February 12-14: Silicon Valley
After breakfast at the hotel each morning, our group will visit major tech companies for behind-the-scenes tours guided by Cornell alumni in leadership positions. Each day will feature lectures and insights from our faculty leader on topics including the history of Silicon Valley and the rise of Artificial Intelligence. Major companies do not offer tours to the public for security and liability reasons, so we are fortunate to include the following site visits:
Google with Ulfar Erlingsson, PhD'04, head of Security & Privacy Research in Google AI
We will explore Google's headquarters, also known as the Googleplex, which spans over 60 buildings in a sprawling campus in Mountain View. Quirky highlights of the Google campus include physical Google Maps markers, a volleyball court, Stan the T-Rex, and massive Android statues. A few Googlers who are Cornell alumni will share with us about their responsibilities at Google, and Ulfar Erlingsson will discuss his team's work on ensuring the privacy and security of cutting-edge machine-learning mechanisms and artificial intelligence technology.
Facebook with Lars Backstrom, '04, MS'08, PhD'09, Vice President of Engineering
Lars Backstrom will provide us an exclusive look into how data analysis and machine learning improves systems at Facebook, the world's most popular social media platform. His work has included significant improvements to the friend suggestion algorithm. Before joining Facebook in 2009, Lars earned his PhD at Cornell University, where he developed algorithms for data mining in social networks, query logs, and server logs. He might even pose with us at the big thumbs up sign and other unique wall art as he guides us through campus.
YouTube with Cristos Goodrow, '91, Vice President of Engineering
Cristos Goodrow is responsible for Search and Discovery on YouTube. He helped grow YouTube from 100 million hours of viewership per day in 2012 to over 1 billion hours per day. Cristos will share with us how he made changes to the company's optimization objectives from views to watchtime, and ultimately towards long-term viewer satisfaction. With his guidance, we will explore the playful YouTube grounds where the 'magic' happens.
The Computer History Museum with Hansen Hsu, PhD'15, Curator of the Center for Software History
A former Apple engineer who completed his Ph.D. in Cornell's Department of Science and Technology Studies, Hansen Hsu will lead us on a private tour of the museum's exhibits and share about the museum and his work collecting and interpreting software history. The museum has the world's largest collection of historical computing artifacts, spanning from ancient counting machines to autonomous vehicles.
The Autodesk Gallery in San Francisco
Autodesk is an industry leader in 3D design, engineering and entertainment software. Located a block from the Embarcadero in the heart of San Francisco, the beautiful Autodesk Gallery showcases exceptional design and engineering from around the globe using new technology to imagine, design, and create a better world. Named a top destination by Wired magazine and the San Francisco Chronicle, the gallery features dozens of exhibits, including original works by Lego, Mercedes-Benz, Nike, and more.
The Tech Museum of Innovation in San Jose
The Tech Museum of Innovation is a family-friendly interactive science and technology center located in the heart of downtown San Jose, California. It has become a landmark for visitors seeking a glimpse of the most inventive place on Earth ' Silicon Valley. Whether young or old, you will enjoy putting innovation into action.
Dinah's Garden Hotel or similar boutique hotel (B, L, D, except dinner Tuesday is on your own)
Friday, February 15: Depart
Enjoy breakfast at the hotel prior to check out and departure.
Map