Belize and Guatemala: Natural Wonders and Maya Traditions
March 29-April 7, 2019
The registration period for this program has passed.
Please contact us if you have any questions.
Join our e-mail list to be alerted when new course information is available (late December).
Despite its small size, Belize combines Central American and Caribbean cultures with spectacular landscapes, while Guatemala mixes lively elements from Maya and Spanish culture. With skilled Cornell ecologists and wildlife biologists Cole Gilbert and Linda Rayor, we'll immerse ourselves in the natural beauty and fascinating traditions of both of these countries.
From Belize City, we'll fly to Chan Chich, an extraordinary rainforest lodge in the heart of an ancient city of the same name, whose Xunantunich Tower, the tallest Maya temple in Belize, testifies to the community's heyday from 600 to 900 AD. Maya descendants fluent in natural history will guide our explorations of the surrounding pristine forest, full of medicinal plants, orchids, 350 species of birds, and five species of big cats, as well as monkeys and tapirs.
In Guatemala, we'll visit the grand Maya city Tikal, with its plazas, massive altars, and temple pyramids towering above the surrounding Petan jungle. Its museums display treasures from centuries of archeological excavations. At Atitlan, a beautiful volcanic lake, we'll boat to Santa Cruz, a traditional village, and we'll end our journey in Antigua, an Old World Heritage Site, where we'll tour the colonial town, visit the Centro Cultural La Azotea, and enjoy a concert of Maya music.
Itinerary
View the daily schedule (PDF).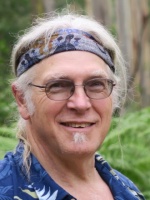 Cole Gilbert
Cole Gilbert is a professor in the Department of Entomology and the Hays and James M. Clark Director of Undergraduate Biology at Cornell. He has been recognized for his teaching with awards from Cornell, the SUNY Chancellor and the Entomology... > more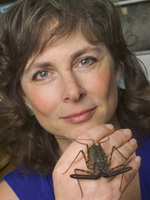 Linda Rayor
Linda Rayor, Department of Entomology at Cornell University, specializes in spider behavior and science outreach. Linda has won numerous teaching awards for her courses on Spider Biology, Insect Behavior, and a course on how to do effective scientific outreach.... > more
Program notes
Double occupancy: $8,956
Single supplement: $1,250 (limited)
See What's included?
Activity level: Moderately strenuous. Assumes the ability to walk for more than a mile over terrain that is sometimes rough, with varying elevations. A good sense of balance and athletic shoes or hiking boots are essential, and walking poles may be desirable.
Map