River Cruise from Basel to Amsterdam: Legacies of the Roman Empire and World War II
May 6-19, 2019
The registration period for this program has passed.
Please contact us if you have any questions.
Join our e-mail list to be alerted when new course information is available (late December).
Once again, Cornell historian Barry Strauss will join forces with Princeton's Kevin Weddle to lead a rich and informative cruise—this time on a riverboat from Basel to Amsterdam. Along the way, Barry will lecture about the Roman history of the region, and Kevin will bring to life events of World War II.
The itinerary combines sites focused on those themes with classic highlights such as Strasbourg, Mainz, and fairytale castles of the Romantic Rhine. With Barry and Kevin, we'll explore two of the best-preserved Roman cities, both UNESCO World Heritage Sites—Augusta Raurica and Trier, the capital of the Western Roman Empire. We'll also visit important sites from World War II, including General Patton's Third Army Crossing in Oppenheim and Operation Market Garden at Arnhem.
This stimulating program features the pleasures of a private charter of the ninety-passenger Royal Crown, an intimate vessel just over half the size of most riverboats in the region, with elegant public areas and staterooms, refined cuisine and service, and a lecture area for discussing the important history brought to light by daily site visits.
Note: An optional two-night pre-cruise extension to experience the Swiss Alps in Interlaken, Switzerland, and an optional two-night post-cruise extension to Holland will be offered.
Itinerary
View the daily schedule (PDF).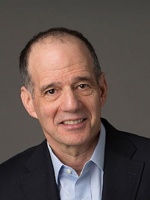 Barry Strauss
Barry Strauss is the Bryce and Edith M. Bowmar Professor in Humanistic Studies in the Department of History at Cornell. He is a classicist, military and naval historian, and consultant. As the series editor of the Princeton History of the Ancient... > more
Program notes
Double occupancy: starts at $6,995
Single occupancy: starts at $10,995
See What's included?
Activity level: Slightly strenuous. May require extended walking over uneven ground as well as the ability to climb stairs and to stand for considerable periods of time.
Map