Mauritius and Madagascar: Asia Meets Africa--Cultural History and Abundant Nature
May 29-June 9, 2019
There is still space available in this program.
Registration deadline: 02/04/2019
Register now!
On the islands of the West Indian Ocean, the cultures of Africa and Asia have collided and fused for centuries with fascinating consequences. On this tour of Mauritius and Madagascar, Cornell historian Eric Tagliacozzo will illuminate for us how the spice trade, intensified by nineteenth century imperialism, forged new economic relationships between Africa and Asia and stimulated a rich cultural exchange between the two continents.
We'll visit sites such as Port Louis, the capital of Mauritius, and its Aapravasi Ghat World Heritage site, which tells the history of the indentured laborers on the sugar plantations. We'll also explore Madagascar's capital, Antananarivo, and the Royal Hill of Ambohimanga, the sacred one-time home of Madagascan royalty.
In the company of local guides, we will also take in the extraordinary beauty of these countries and their wealth of native plants and animals. On Mauritius, we'll go to Black River Gorge, the Seven Colored Earth at Charmarel, and Pamplemousses Botanical Garden. On Madagascar, we'll explore the verdant rainforests and breathtaking scenery of national parks and nature reserves that protect a multitude of endemic species.
Malagasy guides will lead us on expeditions to witness the famous leaping lemurs and capricious chameleons, as we experience firsthand why this island, dubbed the "eighth continent," is like no other place on earth.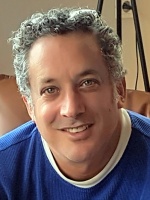 Eric Tagliacozzo
Eric Tagliacozzo is a professor of history at Cornell, where he primarily teaches Southeast Asian studies. He directs Cornell's Comparative Muslim Societies Program and its Modern Indonesia Project, and he edits the journal Indonesia.
Eric is the author of Secret Trades,... > more
Program notes
Double occupancy: $9,940
Single supplement: $1,995
See What's included?
Activity level: Moderately strenuous. Assumes the ability to walk for more than a mile over terrain that is sometimes rough, with varying elevations. A good sense of balance and athletic shoes or hiking boots are essential, and walking poles may be desirable.
Map