Mauritius and Madagascar: Asia Meets Africa--Cultural History and Abundant Nature
May 20-June 1, 2019
The registration period for this program has passed.
Please contact us if you have any questions.
Join our e-mail list to be alerted when new course information is available (late December).
On the islands of the West Indian Ocean, the cultures of Africa and Asia have collided and fused for centuries with fascinating consequences. On this tour of Mauritius and Madagascar, Cornell historian Eric Tagliacozzo will illuminate for us how the spice trade, intensified by nineteenth century imperialism, forged new economic relationships between Africa and Asia and stimulated a rich cultural exchange between the two continents.
We'll visit sites such as Port Louis, the capital of Mauritius, and its Aapravasi Ghat World Heritage site, which tells the history of the indentured laborers on the sugar plantations. We'll also explore Madagascar's capital, Antananarivo, and the Royal Hill of Ambohimanga, the sacred one-time home of Madagascan royalty.
In the company of local guides, we will also take in the extraordinary beauty of these countries and their wealth of native plants and animals. On Mauritius, we'll go to Black River Gorge, the Seven Colored Earth at Charmarel, and Pamplemousses Botanical Garden. On Madagascar, we'll explore the verdant rainforests and breathtaking scenery of national parks and nature reserves that protect a multitude of endemic species.
Malagasy guides will lead us on expeditions to witness the famous leaping lemurs and capricious chameleons, as we experience firsthand why this island, dubbed the "eighth continent," is like no other place on earth.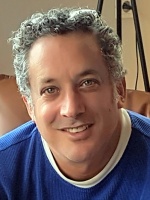 Eric Tagliacozzo
Eric Tagliacozzo is a professor of history at Cornell University and director of the Comparative Muslim Societies Program. He specializes in the study of Islam around the world and in the history of waterways and international commerce. He has also... > more
Program notes
Double occupancy: $9,940
Single supplement: $1,995
See What's included?
Activity level: Moderately strenuous. Assumes the ability to walk for more than a mile over terrain that is sometimes rough, with varying elevations. A good sense of balance and athletic shoes or hiking boots are essential, and walking poles may be desirable.
Preliminary itinerary
Monday, May 20: Depart US
Tuesday, May 21: Mauritius
In the morning, arrive on the island of Mauritius, home to some of the world's most pristine beaches and lush landscapes. Upon arrival at the airport, you will be met and transferred to the Outrigger Mauritius Resort and Spa nestled in the nature reserve of Bel Ombre. Enjoy the breeze of the Indian Ocean in the bright, airy rooms of your coastal hotel. The day is at your leisure to relax and explore the amenities of the 5-star resort. In the evening, gather with your fellow travelers and faculty leader to enjoy a welcome dinner.
OUTRIGGER MAURITIUS RESORT & SPA (D)
Wednesday, May 22: Port Louis
After enjoying breakfast at the resort, we will drive to the Mauritian capital of Port Louis, the country's economic, cultural and political center, and most populous city. We will visit the Aapravasi Ghat, UNESCO World Heritage site, landing post of the first immigrants to the island of Mauritius. This site represents the beginning of 'the Great Experiment' by the British government after the abolition of slavery to send indentured laborers to their colonies; over 450,000 laborers were brought to Mauritius from India, Southeast Asia, Madagascar and Eastern Africa.
We will tour the Natural History Museum of Mauritius which displays various artifacts that reflect the history, art and culture of the island including exhibits of the extinct Dodo Bird. The group will have time to browse boutique shops and markets at Le Caudan Waterfront, nestled in the port, and there are a variety of cafés to enjoy lunch on your own.
OUTRIGGER MAURITIUS RESORT & SPA (B,D)
Thursday, May 23: Grand Bassin, Saint Aubin, Mahébourg, Grand Port
After breakfast, our private motor coach will take us to sites on the southern part of Mauritius. We will visit Grand Bassin, a most sacred Hindu site, with a 108.2 feet statue of Shiva, and the Sacred Lake, containing water from the River Ganges.
We will tour the Saint Aubin Estate, built in 1819, which produces sugar cane processed to make sugar as well as rum and make a stop at the H. Rault Biscuit Factory, a family owned business that has been producing naturally gluten free manioc (cassava) biscuits by hand since 1870.
Our tour continues through busy little villages including the beautiful seaside port of Mahébourg situated next to the largest lagoon on Mauritius. We will stop at the Fredrik Hendriks Museum in Grand Port, which houses artifacts dating back to early Dutch settlement. Then it's back to the resort for lunch on your own and a leisurely afternoon to explore the magnificent beach, check out the spa and resort facilities, or just relax poolside.
OUTRIGGER MAURITIUS RESORT & SPA (B, D)
Friday, May 24: Pamplemousses, Mapou, Moka, Curepipe
After another delicious breakfast we will depart for a full day of sight-seeing in Mauritius. Today's stops include the Sir Seewoosagur Ramgoolam Botanic Garden, commonly known as the Pamplemousses Botanic Garden. Most famous for its giant water lilies, the gardens feature many exotic trees and plants. Various international dignitaries have planted trees in the gardens, including Nelson Mandela and Indira Gandhi.
At the village of Mapou we will partake in rum tasting at Chateau Labourdonnais. We will tour the Eureka Mansion and Garden, a famous residence built in 1830 during the French colonial period and filled with period furniture and antiques. We will enjoy lunch as a group on the back verandah overlooking the gardens.
This afternoon, we will visit Curepipe in the Central Plateau area to experience unique duty-free shopping. We will stop to take in the impressive Trou aux Cerfs volcanic crater, before heading back for dinner at the resort.
OUTRIGGER MAURITIUS RESORT & SPA (B,L,D)
Saturday, May 25: Le Morne Brabant & Half Day Catamaran
Today we visit the iconic Le Morne Brabant UNESCO World Heritage Site. The rock's many overhang caves were used as hideaways for runaway slaves in the late 18th and early 19th centuries.
Continuing up the West Coast to Riviere Noire, we will enjoy a half-day catamaran lunch cruise. Keep cameras handy as curious dolphins are likely to join us. We'll sail south towards La Roche Crystal with its clear lagoon, and enjoy a BBQ lunch prepared by the crew.
To celebrate our final night in Mauritius, we'll gather on the beach for a delicious Créole farewell dinner.
OUTRIGGER MAURITIUS RESORT & SPA (B,L,D)
Sunday, May 26: Mauritius/Antananarivo, Madagascar
The morning is at leisure to pack for an early afternoon flight to Madagascar. Following arrival in Antananarivo, capital of Madagascar, we will be met by our guide who will escort us to our accommodations.
Hotel Colbert is located in an upscale area in the upper town of Antananarivo and offers a unique blend of French tradition and enchanting Malagasy hospitality. The group will gather for a welcome to Madagascar dinner at a local restaurant.
HOTEL COLBERT (B,D)
Monday, May 27: Antananarivo
After breakfast, we will embark on a morning drive to discover the Royal Hill of Ambohimanga, one of the 12 sacred hills surrounding Antananarivo, and visit the ruins of the palace of King Andrianampoinimerina. Ambohimanga is considered the birthplace of the Malagasy state.
Next, we will visit the Lemurs' Park. The main attraction, of course, is close-up viewing of lemurs, including sifakas, as well as numerous turtles and chameleons housed in the park. The lemur can be seen easily in this park, as there are nine species of lemurs roaming about the grounds. The observation of this endangered animal is becoming more difficult in the wild due to deforestation.
HOTEL COLBERT (B,L,D)
Tuesday-Thursday, May 28-30: Andasibe National Park
We depart Antananarivo in the morning for a three-hour drive to Andasibe, with a stop on the way for a visit of the Pereyras private reserve home to many endemic species. Chameleons, butterflies, insects, geckos, and frogs can be seen inside this park.
Over the next three days, we will embark on guided group excursions to explore Andasibe National Park, comprising 31,654 acres over two distinct areas: Perinet and Mantadia.
In Perinet, we will try to spot 9 different species of lemurs including the brown lemur, the mouse lemur, the dwarf lemur, and the indri - the largest species of the lemur family. Three feet tall, with black and white markings, the indri has an ear-shattering, eerie, wailing sound, somewhere between the song of a whale and a police siren. You can also spot chameleons and the bird watching is superb here.
Mantadia is considerably larger than Perinet with untouched primary rain forest, so the wildlife here is more diverse. On our treks here, we will seek out indri, diademed sifakas, and black-and-white ruffed lemurs, although seeing these animals will require some effort as we must follow them on steep and narrow trails.
Our accommodations for these 3 nights are bungalows at the Vakona Lodge. Surrounded by jungle and forest, Vakona Lodge is perfectly situated for our daily excursions to the surrounding areas. The lodge also has its own small reserve, which offers an excellent close-up experience with a troupe of superb black-and-white ruffed and brown lemurs. The lodge's bungalows are designed with a delightful "rustic" charm that is perfect in keeping with the location. The hotel boasts a curio shop, swimming pool, squash courts and offers horseback riding and forest trekking.
VAKONA LODGE (3B, 3L, 3D)
Friday, May 31: Depart for the US
This morning, after breakfast, we will drive back to Antananarivo for flights back home.
(B,L Meals Aloft)
Saturday, June 1: Arrive US
Friday, May 31-Saturday, June 8: Optional Post-trip Excursion to the South and Berenty Reserve, Madagascar
Contact the CAU office for more details and pricing.
Map