Walking Tour of the Eternal City: Rome Across the Centuries
June 10-20, 2019
Seat of the ancient Roman Empire, home of the Catholic Church for two millennia, and vibrant capital of modern Italy, Rome offers an astonishingly rich and complex array of treasures. The Eternal City's long history has left layer upon layer of visible traces, creating astonishing and improbable juxtapositions.
In approaching this overwhelming wealth during our insider's tour, we'll concentrate on—but not limit ourselves to—the art, architecture, and events of the great Renaissance and Baroque phases of Rome's history.
On daily four-hour morning walks, we'll visit such celebrated sites as the Roman Forum, Palatine Hill, the Colosseum, and the Vatican. But we'll often follow less-traveled paths in the illuminating company of Jeffrey Blanchard, Academic Director of Cornell in Rome and art and architecture historian, who has lived in the city for the past forty years.
We'll also spend a day in the country at such sixteenth-century villas and gardens as the Palazzo Farnese at Caprarola and Villa Lante at Bagnaia. Fully acknowledging that to appreciate Rome "a lifetime would not suffice," we will nonetheless do our level best.
Prepare for awe.
Itinerary
View the daily schedule (PDF).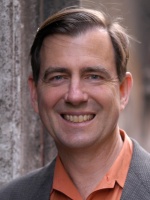 Jeffrey Blanchard
Jeffrey Blanchard, academic director of Cornell in Rome, has taught urban design, architecture, and art in Renaissance and Baroque Rome for more than twenty years.
Blanchard won a Rome Prize Fellowship to the American Academy (1978–79) and has resided in... > more
Program notes
Double occupancy: $6,978
Single supplement: $1,195
See What's included?
Activity level: Moderately strenuous. Assumes the ability to walk for more than a mile over terrain that is sometimes rough, with varying elevations. A good sense of balance and athletic shoes or hiking boots are essential, and walking poles may be desirable.
Map