Bicycling Franconia: History, Culture, and Wine
September 21-28, 2019
There is still space available in this program.
Registration deadline: 06/03/2019
Register now!
Join classics professor Michael Fontaine on CAU's first intermediate-level biking tour of the Franconia region of Germany.
We'll explore medieval towns and castles, Renaissance palaces, Baroque opera houses, and vibrant vineyards along the Main River cycling path. As we take in Franconia's beautiful rolling hills, adorned with fantasy castles and charming timber-frame houses, Michael, who co-teaches a popular wine culture course at Cornell, will talk to us about the region's noteworthy viticulture dating back to Roman times.
Cultural highlights of our journey—expertly annotated with Michael's insights on the region's history—will include visits to such sites as Rothenberg, with its Medieval Criminal Museum, and Wurzburg, home to the extraordinary Residence palace—one of the finest in Europe.
We will also investigate the contradictions of Bamberg, a storybook town that escaped bombing during World War II, but harbors a dark history as the place where nearly a thousand people perished during its witch trials of the 1600s.
Another excursion will bring us to the architectural wonders of Bayreuth, with its opulent opera house and extraordinary Hermitage Castle.
Ciclismo Classico, our superb tour operator, will provide our bicycles, expert local guides, comfortable accommodations, excellent food and wine, visits to vineyards during the harvest season, and an exhilarating and memorable experience. Riders up!
Itinerary
View the daily schedule (PDF).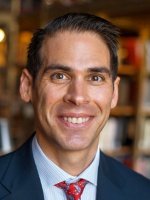 Michael Fontaine
Michael Fontaine is a professor in Cornell's Department of Classics and acting dean of the University Faculty. His scholarly specialization is Latin and Greek philology and the literature of the late Roman Republic. He regularly offers lively courses on Greek... > more
Program notes
Double occupancy: $7,250
Single supplement: $550
See What's included?
Activity level: Strenuous. Designed for those who are fit and accustomed to negotiating hilly, rough terrain. Hiking boots are essential, and walking poles may be desirable.
Map