CERN, Einstein, and Art: A Rare Insider's Tour
October 12-19, 2019
Online registration is not available at this time. Please contact the CAU office to check availability.
Registration deadline: 06/26/2019
Outside Geneva, the European Organization for Nuclear Research, or CERN, is home to the world's most powerful particle accelerator—the Large Hadron Collider.
Every several years the collider is shut down for enhancements and visitors are allowed underground. We will take advantage of the 2019 shutdown to descend five stories into the heart of Atlas, largest of the four detectors at CERN, for a close-up view of the most sophisticated piece of scientific equipment in the history of mankind.
While in Switzerland, we will learn about the dawn of modern physics and Albert Einstein's work, especially in Bern, where he developed his Theory of Relativity, which revolutionized the way we think about space and time today and culminated in the greatest engineering project of all time, the LHC.
One of our two faculty leaders for this rare and wonderful opportunity, is Cornell physicist Julia Thom-Levy, who, with her Cornell research team, is currently designing and constructing a silicon pixel detector to be flown to CERN for the Large Hadron Collider upgrade.
Our second leader is physicist Stephen Levy, who has done groundbreaking work in experimental particle physics at the Stanford Linear Accelerator Center.
In addition, we'll also visit art museums to see works of Swiss artists, including those of Paul Klee, son of Bern. Along the way, we'll explore Chillon Castle and relish a variety of Swiss delights, from fondue to chocolate to delicious Swiss wines.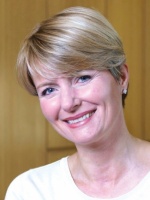 Julia Thom-Levy
Julia Thom-Levy, an associate professor in the physics department at Cornell University, develops instrumentation and operates detectors at CERN....
> more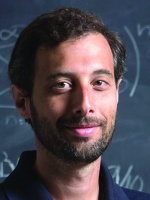 Stephen Levy
Stephen Levy, associate professor of physics at SUNY Binghamton, did groundbreaking work in experimental particle physics at the Stanford Linear Accelerator Center....
> more
Program notes
Double occupancy: $7,990
Single supplement: $990
Regarding the CERN tour, safety rules exclude pregnant women, children under 16 years, and persons with pacemakers or other active medical implants from the underground visit.
See What's included?
Activity level: Slightly strenuous. May require extended walking over uneven ground as well as the ability to climb stairs and to stand for considerable periods of time.
Preliminary itinerary
Saturday, October 12: Depart the U.S.
Sunday, October 13: Zurich
Arrive at Zurich International Airport. A transfer will be provided to our hotel in the heart of Zurich. For travelers arriving early in the day, you may opt to join an afternoon excursion to the Kunsthaus modern art museum to view its large and comprehensive collection of Swiss art, or you may choose to spend the afternoon at leisure to relax. This evening, you will gather with your fellow travelers and faculty leaders at a welcome reception.
HOTEL GLOCKENHOF (R)
Monday, October 14: Zurich
Following breakfast and a welcome orientation at the hotel, we will depart on a walking tour that follows in the footsteps of Albert Einstein. Tour the Federal Institute of Technology (ETH) campus, where Einstein studied and taught. Specializing in natural sciences, engineering, and technology, ETH Zurich has produced 21 Nobel Prize winners. We will enjoy a relaxing afternoon boat ride on the River Limmat. Dinner will be on your own this evening.
HOTEL GLOCKENHOF (B,L)
Tuesday, October 15: Bern
After breakfast, we will depart Zurich for Bern by charter bus. We will take a guided walking tour of the Old City, the best preserved historic town center in Switzerland and a UNESCO World Heritage Site. Our tour includes a visit to the former residence of Albert Einstein, the Einsteinhaus, which houses the Einstein Museum. In the afternoon we will explore Zentrum Paul Klee. Designed by Renzo Piano, this architectural gem houses the largest collection of Klee's works in the world. In the evening, we will dine as a group at the adjacent and acclaimed Restaurant Schöngrün.
HOTEL ALLEGRO (B,L,D)
Wednesday, October 16: Geneva
In the morning, we will travel by charter bus to Geneva. Following a traditional Raclette luncheon in Gruyeres, we will spend the afternoon at Chillon Castle. For nearly four centuries this medieval castle, perched on a rocky islet along the shores of Lake Geneva, was the residence and profitable toll station of the Counts of Savoy. You will see wall paintings from the 14th century and explore the parade halls and subterranean vaults dating back to the time of Bernese rule. Afterwards, we'll check in at the hotel, located in the center of Geneva facing the quiet Mont Blanc Square, only a few steps from Lake Geneva. Dinner this evening is on your own.
HOTEL BRISTOL (B,L)
Thursday, October 17: Geneva
After breakfast, we will enjoy a full day excursion beginning with a guided visit of the Musée d'Histoire des Sciences. Located in Perle du Lac Park and housed in Villa Bartholoni, one of Geneva's most beautiful neo-classical buildings, this museum traces Geneva's rich scientific past. Following lunch at Auberge de L'Onde in St. Saphorin, we will tour the grounds and enjoy a private wine tasting at Clos des Abbayes, a historic estate from the 11th century not open to the public. The evening is free to explore Geneva.
HOTEL BRISTOL (B,L)
Friday, October 18: Geneva
In the morning, we will head to CERN, the European Organization for Nuclear Research, the world's largest particle physics laboratory and one of the most sophisticated centers of scientific research. Special arrangements have been made for a private, guided tour and exclusive behind-the-scenes presentation of CERN. The Large Hadron Collider is the most powerful instrument ever built to investigate the properties of particles. We will descend five stories for an up-close exploration of ATLAS, the largest of the four detectors, which gathers enormous flows of data when proton beams traveling at the speed of light collide head-on. We will savor the morning experience over lunch at the famed Domaine de Châteauvieux, awarded two Michelin stars and overlooking the breathtaking Rhône Valley.
HOTEL BRISTOL (B,L)
Saturday, October 19: Depart Switzerland
Enjoy breakfast before checking out of the hotel. A transfer to Geneva International Airport for return flights to the U.S. is included. (B)