CERN, Einstein, and Art: A Rare Insider's Tour
October 12-19, 2019
There is still space available in this program.
Registration deadline: 06/26/2019
Register now!
Outside Geneva, the European Organization for Nuclear Research, or CERN, is home to the world's most powerful particle accelerator—the Large Hadron Collider.
Every several years the collider is shut down for enhancements and visitors are allowed underground. We will take advantage of the 2019 shutdown to descend five stories into the heart of Atlas, largest of the four detectors at CERN, for a close-up view of the most sophisticated piece of scientific equipment in the history of mankind.
While in Switzerland, we will learn about the dawn of modern physics and Albert Einstein's work, especially in Bern, where he developed his Theory of Relativity, which revolutionized the way we think about space and time today and culminated in the greatest engineering project of all time, the LHC.
One of our two faculty leaders for this rare and wonderful opportunity, is Cornell physicist Julia Thom-Levy, who, with her Cornell research team, is currently designing and constructing a silicon pixel detector to be flown to CERN for the Large Hadron Collider upgrade.
Our second leader is physicist Stephen Levy, who has done groundbreaking work in experimental particle physics at the Stanford Linear Accelerator Center.
In addition, we'll also visit art museums to see works of Swiss artists, including those of Paul Klee, son of Bern. Along the way, we'll explore Chillon Castle and relish a variety of Swiss delights, from fondue to chocolate to delicious Swiss wines.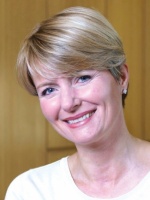 Julia Thom-Levy
Julia Thom-Levy, an associate professor in the physics department at Cornell University, develops instrumentation and operates detectors at CERN....
> more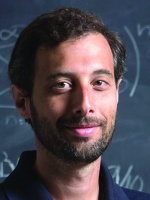 Stephen Levy
Stephen Levy, associate professor of physics at SUNY Binghamton, did groundbreaking work in experimental particle physics at the Stanford Linear Accelerator Center....
> more
Program notes
Double occupancy: $7,990
Single supplement: $990
See What's included?
Activity level: Slightly strenuous. May require extended walking over uneven ground as well as the ability to climb stairs and to stand for considerable periods of time.
Map