Chile and Argentina: The Total Solar Eclipse--Its Science and Splendor
December 6-15, 2020
Online registration is not available at this time. Please contact the CAU office to check availability.
Registration deadline: 02/28/2020
Witness one of the most rare and profound spectacles on the planet—a total solar eclipse—from one of the best vantage points in the Southern Hemisphere. We'll experience this incredible phenomenon on December 14, 2020 in Argentina's Patagonian Lakes District, a mythic land of glaciers, volcanoes, primeval forests, and gauchos. A cloudless sky is not guaranteed, but the odds of clear viewing are terrific from our private estancia on the arid Patagonian steppe.
We'll begin this exploration of astronomy, culture, and awesome landscapes in cosmopolitan Santiago, Chile. We'll view the southern sky at an observatory and visit La Chascona, the house museum of beloved Nobel Laureate poet Pablo Neruda. From there, we'll fly to the fishing port of Puerto Montt and travel to idyllic nineteenth-century Puerto Varas to explore Osorno Volcano and the scenic countryside around Lake Llanquihue. We'll also visit the lakeside town of Frutillar, celebrated for its art and classical music.
Departing from Chile, we'll travel via enclosed catamaran across three emerald lakes with stunning panoramic vistas of the Andes to San Carlos de Bariloche, Argentina. And, we'll take the famously scenic "Route of the Seven Lakes" to Villa La Angostura where we'll visit Lanin National Park before settling in to view the eclipse.
Leading this once-in-a-lifetime-tour is distinguished astrophysicist and solar-eclipse chaser, Ray Jayawardhana, who was recently appointed Harold Tanner Dean of Cornell's College of Arts and Sciences. In addition to being a delightful travel companion, Ray's lectures about eclipses—their science, those particular to Chile and Argentina, and those occurring outside our solar system,—will teach us much about our universe. Prepare to be awed!
Want to know what witnessing a total eclipse is like? This piece from Afar captures the magic.
Itinerary
View the daily schedule (PDF).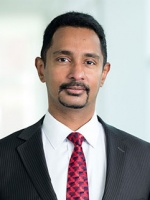 Ray Jayawardhana
Ray Jayawardhana joined Cornell University in September 2018 as the Harold Tanner Dean of Arts and Sciences and professor of astronomy. A graduate of Yale and Harvard, he uses many of the world's largest telescopes to explore planetary origins and... > more
Program notes
Double occupancy: $8,290
Single supplement: $2,990
See What's included?
Activity level: Moderately strenuous. Assumes the ability to walk for more than a mile over terrain that is sometimes rough, with varying elevations. A good sense of balance and athletic shoes or hiking boots are essential, and walking poles may be desirable.