Cruise up the Nile: Mummies to Mosques to Maritime Trade
January 3-15, 2020
For all of recorded time, the mighty waters of Egypt's Nile have been the source of life-giving sustenance, cultural riches, international trade, and mythic power. Aboard our eighteen-cabin deluxe yacht, we'll explore these historical threads with our seasoned faculty leader, historian Eric Tagliacozzo. He will illuminate the intercultural connections the river has fostered, the international trade of the Suez Canal, and the country's Islamic history.
Director of Cornell's Comparative Muslim Societies Program, Eric will lead our visits to Al-Azhar in Cairo, one of the most important mosques in the world, and to Abu Haggag in Luxor. Built atop the ruin of a millennia-old pharaonic temple, the latter epitomizes—physically and metaphorically— the succession and integration of Egypt's historical, religious, and cultural eras.
With our country guide, a gifted Egyptologist, we will explore the Egypt of the Pharaohs at such wonders as the Great Pyramids and the Sphinx of Giza, Cairo's new Grand Egyptian Museum, the Ptolemaic Temple at Dendera, the Valley of the Kings and of the Queens, the Philae Temple and the "Unfinished Obelisk" at the granite quarries in Aswan, and, in Edfu, the largest and most completely preserved pharaonic temple of Horus. Come to cruise—and walk—like an Egyptian.
Itinerary
View the daily schedule (PDF).
View the trip brochure (PDF).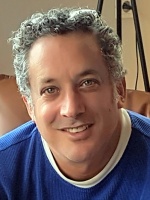 Eric Tagliacozzo
Eric Tagliacozzo is a professor of history at Cornell University and director of the Comparative Muslim Societies Program. He specializes in the study of Islam around the world and in the history of waterways and international commerce. He has also... > more
Program notes
Double occupancy: starting at $10,990
Single supplement: please call
See What's included?
Activity level: Slightly strenuous. May require extended walking over uneven ground as well as the ability to climb stairs and to stand for considerable periods of time.