Ithaca NY: Fruit of the Vine
February 7-9, 2020
Register by December 15 for 20% off the cost of the program!
There is still space available in this program.
Registration deadline: 12/15/2019
Register now!
What better way to soften the vestiges of winter than to spend a weekend in the Finger Lakes, immersed in the study of wine.
Justine Vanden Heuvel, associate professor of horticulture, will share with us the art and the science of viticulture, while Michael Fontaine—classics professor and oenophile—will recount the culture of wine drinking through the ages. Their lectures will have the illuminating glow of a sauterne, the rich intensity of a port, and the witty sparkle of a fine champagne. You'll learn much—from ways to optimize the flavor and aromas of wine grapes to the binge and bro culture of Renaissance Germany.
Justine and Mike will lecture on Friday afternoon, followed by a welcome dinner featuring wine and food pairings at the Taverna Banfi, located at the Statler Hotel. In addition to Saturday and Sunday's lectures, we'll enjoy lunch at a vineyard and put our new knowledge to the test with tastings at various Finger Lakes wineries.
Join the party by yourself, with your significant other, or with a group of friends. Santé!
Note: Lodging is not included in this study tour. We have reserved a block of rooms at a reduced rate at Cornell's own Statler Hotel as well as at the Hilton Homewood Suites.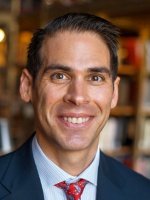 Michael Fontaine
Michael Fontaine is a professor in Cornell's Department of Classics and acting dean of the University Faculty. His scholarly specialization is Latin and Greek philology and the literature of the late Roman Republic. He regularly offers lively courses on Greek... > more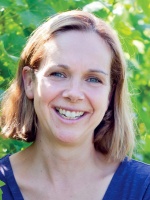 Justine Vanden Heuvel
Justine Vanden Heuvel is an associate professor of horticulture who teaches viticulture through Cornell's College of Agriculture and Life Sciences....
> more
Itinerary
View the daily schedule (PDF).
Program notes
Program fee: $1,398
See What's included?
Activity level: Easy. Walking is generally over level ground for short distances. May require ability to climb stairs or to stand for periods of time.