Greece: History, Myth and Music in the Land of the Gods
June 26-July 6, 2020
There is still space available in this program.
Registration deadline: 03/06/2020
Register now!
The ancient Greeks believed that music was a gift from the gods, and it played a vital role in their everyday life. This study tour, led by Cornell historian Barry Strauss, combines the history and myth of stunning Epirus, a region of Greece relatively undiscovered by tourists, with concerts of the superb Hellas Chamber Music Festival.
We'll visit the Agora, Acropolis, and other ageless monuments of Athens before flying to Ioannina, Epirus's main city, built on an impressive promontory facing Lake Pamvotis.
From there we will explore magnificent towns and ancient sites, from the awe-inspiring Vikos Gorge and unspoiled Zagori villages to Meteora, with its incredible "in mid-air" monasteries, and Dodona, the oldest oracle in Greece.
In the south of Epirus, we will stay in a lovely seaside hotel in picturesque Parga, nestled into hillsides of olive and orange groves and crowned with a Norman-Venetian castle.
Barry will enrich our tour throughout, lecturing on the oracular history of Greece, on the campaigns of Pyrrhus of Epirus against the Romans, and on the Greek civil war of the 1940s, which led to the Truman Doctrine.
Almost every evening will be capped with a chamber concert held in an ancient Greek theater. What a gift!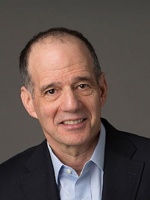 Barry Strauss
Barry Strauss is the Bryce and Edith M. Bowmar Professor in Humanistic Studies in the Department of History at Cornell. He is a classicist, military and naval historian, and consultant. As the series editor of the Princeton History of the Ancient... > more
Itinerary
View the daily schedule (PDF).
View information about the musicians (PDF) of the music festival.
Program notes
Double occupancy: $5,995
Single supplement: $590
See What's included?
Activity level: Slightly strenuous. May require extended walking over uneven ground as well as the ability to climb stairs and to stand for considerable periods of time.