New York, NY: A Spring Theater Weekend
April 17-19, 2020
There is still space available in this program.
Registration deadline: 02/05/2020
Register now!
"It is not enough to discover the secret of a play, its thought and feelings—the actor must be able to convert them into living terms." So said Konstantin Stanislavski, legendary creator of method acting. He raises just one of the theatrical challenges we'll explore as we enjoy three of the best new productions on and off Broadway. Honing our understanding of the art of theater and the historical and thematic contexts of the plays we'll see will be CAU superstar Glenn Altschuler, whose enduring interest in contemporary American theater will be clear in his skillful lectures and our lively discussions.
We'll begin with an afternoon session at the Cornell Club, followed by dinner and an evening performance. On the following two days, we'll meet in the morning for a lecture and discussion, enjoy lunch together, and attend a Saturday evening performance and Sunday matinee. We'll immerse ourselves in the liveliest of the arts in spirited New York. The program fee includes everything but hotel, breakfasts, and Saturday dinner. Make reservations at the Cornell Club if you're a member, or choose a hotel, a friend's couch, or your very own bed. Reserve your space with a deposit and make final payment for the program after Glenn selects the plays in January.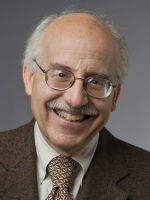 Glenn C. Altschuler
Glenn C. Altschuler is dean of the School of Continuing Education and Summer Sessions and the Thomas and Dorothy Litwin Professor of American Studies at Cornell University. He received his PhD in American history from Cornell in 1976 and has... > more
Itinerary
View the daily schedule (PDF).
Program notes
Program fee: $1,798
See What's included?
Activity level: Easy. Walking is generally over level ground for short distances. May require ability to climb stairs or to stand for periods of time.