Switzerland: Science, Art, and a Visit to CERN's Large Hadron Collider
October 10-17, 2020
There is still space available in this program.
Registration deadline: 06/03/2020
Register now!
This study tour is back by popular demand!
Just outside Geneva, Switzerland, the European Organization for Nuclear Research, or CERN, is home to the world's most powerful particle accelerator—the Large Hadron Collider (LHC). Work at this facility has led to the discovery of some of the fundamental building blocks of the universe, with several projects earning Nobel Prizes.
This insider tour will take us underground, during the collider's two-year-long shutdown, to gaze at the most sophisticated scientific equipment in the history of humankind.
We'll descend twenty stories into the heart of the LHC's Compact Muon Solenoid (CMS) detector, for which our faculty leader, Jim Alexander, and other Cornell physicists are designing a new silicon pixel detector. Jim will talk with us about their work and the experiments conducted by physicists from around the world at this cathedral to science.
In Geneva and Bern, we'll follow in the footsteps of Albert Einstein and discuss his Theory of Relativity, which revolutionized the way we think about space and time.
Accompanying the group will be Sarah How, Cornell's European studies librarian, to talk about Swiss arts and culture. Along the way, we'll visit the Castle of Chillon and see works of Swiss artists, including those of Paul Klee, son of Bern. Throughout, we'll relish delicious Swiss wines and food, including fondue in Gruyère, and visit a chocolate factory.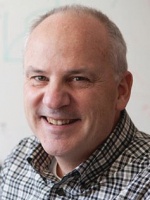 Jim Alexander
Jim Alexander is a professor of physics and part of a global collaboration conducting data analysis and detector commissioning at the CMS experiment at CERN, searching for signatures of new physics phenomena such as the existence of dark matter.
...
> more
Itinerary
View the daily schedule (PDF).
Program notes
Double occupancy: $8,598
Single supplement: $1,190
See What's included?
Activity level: Slightly strenuous. May require extended walking over uneven ground as well as the ability to climb stairs and to stand for considerable periods of time.