New Paltz, NY: The 2020 Presidential Election -- A Weekend Seminar
October 30-November 1, 2020
There is still space available in this program.
Registration deadline: 08/07/2020
Register now!
Virtually all Americans are likely to agree that the election of 2020 will be "consequential." After the polarization and partisanship of the past three years, what issues—and what emotions—will drive Americans to the polls? What will their decisions augur for the three branches of government, democratic and Constitutional norms, the two major political parties, the media (both established and fringe), and the domestic and global challenges our country faces?
CAU favorite Glenn Altschuler will bring to bear his well-honed skills as a social analyst as he lectures on the cultural and ideological temper of the nation on the eve of the elections. Glenn will be joined by Adam Levine, a Cornell faculty member and political strategist with expertise in American policy and the presidency. Both faculty will offer predictions on Sunday about the outcomes of gubernatorial, congressional, and presidential contests.
Our lectures, discussions, and conversations over meals will take place at the majestic Mohonk Mountain House, whose splendid surroundings you can enjoy during a stretch of free time on Saturday afternoon.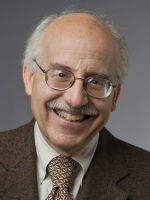 Glenn C. Altschuler
Glenn C. Altschuler is dean of the School of Continuing Education and Summer Sessions and the Thomas and Dorothy Litwin Professor of American Studies at Cornell University. He received his PhD in American history from Cornell in 1976 and has... > more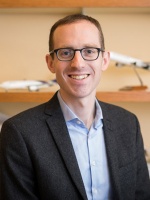 Adam Seth Levine
Adam Seth Levine is an associate professor in the Department of Government at Cornell University. He received his PhD in political science from the University of Michigan and was the 2011 recipient of the E. E. Schattschneider award for the... > more
Itinerary
View the daily schedule (PDF).
Program notes
Double occupancy: $1,498
Single supplement: $240
See What's included?
Activity level: Easy. Walking is generally over level ground for short distances. May require ability to climb stairs or to stand for periods of time.