A day in the life of a summer CAU participant
A blog by Sandi Mulconry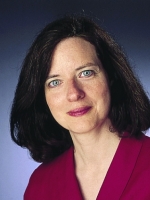 Sandi was a participant in the CAU on-campus program Focus on Aesthetics: A Photography Workshop taught by Jennifer Gioffre, July 10–16, 2016.
July 16, 2016
Yesterday was our last day of class. We each selected one of our photos to display. The photos were then printed, and we hung them on the walls of Court Hall, outside the adult lounge. It was a thrill to see others admire our work; after days of staring at a screen, it's easy to lose perspective!
In the evening we had a cocktail reception in the adult lounge, followed by a closing banquet in Appel Commons. (You can watch a video of us singing the Cornell alma mater on CAU's Facebook page.) The banquet, in turn, was followed by an after-party that ran till nearly 1:00 a.m.
Our class has promised to stay in touch. We set up files on Google Drive to share our photos, and on our program evaluations we all suggested an intermediate-level course for next year, so that we could continue to hone our photographic skills while sharing the unique experience of CAU.
On my drive home, I thought about my original reasons for attending: To gain new inspiration for my photos, check. To further explore the Cornell campus, check. To meet fascinating new people, most definitely!
More next year....
Sandi
July 14, 2016
Hard to believe that the week is almost over!
In class today, we learned about lighting and portraiture and paid a visit to the Johnson Museum of Art. One of their current exhibits is "15 Minutes," which explores how photographs construct celebrity and preserve memory. I wish we could have stayed longer!
Before we broke for lunch, our instructor, Jennifer Gioffre, gave us a tour of the photo labs in Tjaden Hall and showed us some of her works in progress.
We spent the afternoon editing in the computer lab and selecting a photo to include in our upcoming show. (I'd share mine, but I got behind in editing, due to problems with a flash drive.) It's amazing how we all attended the same sessions and field trips, and yet our photos are uniquely our own. My fellow classmates/campers are quite talented!
Many people went to see In the Heights this evening at the Hangar Theatre. In the adult lounge, Severin Drix, a math teacher at Ithaca High School, presented "Fractals Unlimited," showing how fractals—geometric objects that abound in nature—relate to such diverse undertakings as the study of chaos, film special effects, and the treatment of heart disease.
I've almost (but not completely!) learned my way around campus.
Tomorrow is our "senior prom," or, more formally, closing banquet. I'll tell you all about it in my final post!
July 13, 2016
This morning we shot photos at Stewart Park. Later, I learned that I'd missed half the park (which I'm sure had some great photo opportunities!).
After lunch, we had the afternoon free, so I set off with one of my newfound friends. First, we went to the Cornell Store, where I bought a Cornell mug and a trivet depicting McGraw Tower (which I've taken a zillion photos of, but can't seem to get right).
Next, we visited Kroch Library in Olin Library and learned about some of the incredible holdings in the Division of Rare Books and Manuscripts. We saw a page from a Gutenberg Bible; a Shakespeare First Folio, published in 1623; a version of the Emancipation Proclamation with an incorrect word; Toni Morrison's master's thesis; letters from novelist Vladimir Nabokov and writer/cartoonist James Thurber; a first edition of Tender Is the Night by F. Scott Fitzgerald, inscribed to drama critic George Jean Nathan; and lots more. A fascinating few hours.
From there, we walked to Collegetown, did some more shopping, and grabbed dinner at Collegetown Bagels before attending bioacoustics researcher Katy Payne's presentation on "Singing Whales, Deep-Rumbling Elephants: What Their Sounds Reveal About Their Minds." The auditorium in Kennedy Hall was packed. We all listened with rapt attention to the songs of humpback whales and the infrasonic calls of elephants. Who knew?
This evening, in the adult lounge (where else?), I heard about a couple and four friends who met at an earlier CAU session and all decided to attend together this year. They're having A LOT of fun!
More tomorrow....
July 12, 2016
This morning we explored the downtown farmers' market—a photographer's paradise, with brightly colored foods and flowers. After lunch, we learned to use Photos' editing functions. They're almost like magic: Need to straighten a photo? Done. Brighten the colors? No problem. Erase a blemish? Poof, it's gone!
Molten chocolate cake and other delicacies appeared in the adult lounge this afternoon, courtesy of the Small Eats class. They didn't last long.
There were so many wonderful things to do this evening: Jay Greenfield '54 read from his debut novel, Max's Diamonds; about 30 people attended a sunset architectural tour of West Campus; still others went stargazing at Fuertes Observatory. I attended a Latin jazz/world music concert by the band Crimson, which was the perfect end to this summer day.
Camp was never this much fun!
July 11, 2016
I had no idea how big the Cornell campus was—and I've explored just a small portion. By the end of the week, I should have well-developed calf muscles!
In class this morning, we reviewed basic camera settings, took photos in a lovely park setting by Mann Library, and then downloaded them into Photos (Apple's photo-editing software).
In the afternoon, we viewed and critiqued works by some famous photographers before learning how to organize the shots we'd taken earlier. Tomorrow, we'll be shooting photos at the downtown farmers' market—the first of three field trips.
CAU has lots of evening activities, too—everything from concerts to movies to tours. Tonight, we attended a lecture on Cold War nostalgia.
The food here is tasty and plentiful: breakfast, mid-morning snack, lunch, and dinner. Then, there's the adult lounge—open from 4:00 to 10:00 p.m. each day, with snacks, beer, wine, and coffee. And the best part of all: The calories don't count—you just walk them off!
More tomorrow....
July 10, 2016
Everyone here is so helpful and friendly—both the staff and my fellow campers. Er, students. It does feel a bit like adult summer camp—we're all away from home, away from our daily routines, about to embark on a great adventure together. All that's missing are the counselors and curfews!
Many, like me, are here for the first time. But far more are repeat "campers."
General orientation was this evening, followed by an orientation specific to each class. The photography workshop I'm taking has eleven people enrolled from all over the country. One participant comes from Tokyo; another lived for many years in Hong Kong. Orientation was followed by a welcome party.
Did I mention that this is a very fun group of people?
Oddly enough, though, everyone keeps talking about pie.
More tomorrow....
July 5, 2016
I'm really looking forward to playing student next week in the CAU course Focus on Aesthetics: A Photography Workshop. In addition to finding new inspiration for my photos, I hope to meet some fascinating people and fully explore the Cornell campus.
I've been to campus a handful of times—I'm a communications consultant, and several Cornell schools and departments are clients—and I've even sat in on a class. But, unlike many CAU participants, I'm not a Cornell alum. I kind of wish I were, though; the hundred-plus faculty, staff, and alumni I've spoken to have an abiding love and affection for the institution.
I'll be posting each day of class. Won't you join me in my journey?