The Art of The Print
Week 3: July 20-26, 2014
The registration period for this program has passed.
Please contact us if you have any questions.
Join our e-mail list to be alerted when new course information is available (late December).
Matisse's fanciful Jazz. The elaborate detail of Durer's Knight, Death, and the Devil. The fabulous prints of Whistler, Rembrandt, and Picasso. This class will offer students two ways to learn about the art of printmaking and the amazing print oeuvre of artists whose works are held at the Herbert F. Johnson Museum of Art.
Nancy Green, the museum's Gale and Ira Druckier Curator, will lead our morning sessions as we study the museum's rich holdings of etchings, engravings, woodcuts, screen prints, and lithographs. In the afternoons, we'll meet with Nancy at the Ink Shop in Ithaca, where we'll enjoy hands-on workshops in each of the techniques. While our prints may not become masterpieces of the twenty-first century, with the help of local artists we'll create works that please us and, in the process, have fun learning firsthand just how master artists create their work.
Materials fee: $150.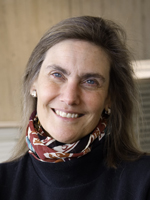 Nancy Green
Nancy Green is the Gale and Ira Drukier curator of European and American art, prints, and drawing at Cornell's Herbert F. Johnson Museum of Art. She joined the Johnson Museum staff in 1985 and during the past thirty years has... > more
Registration
Registration is closed for this class. Please contact CAU if you have questions.
Program charges
Below are the program fees and housing choices for the on-campus summer programs. Please contact us if you have questions.
For those staying on campus, the program fee (per adult, per week) covers the course, lodging, sixteen meals, coffee breaks, hospitality hours, welcome and farewell parties, conference-lot parking fees, and use of most of Cornell's campus facilities. Some courses have additional fees. Wednesday supper is on your own. Some campus facilities, such as the golf course, also charge specific user fees. Weekly program rates vary with the accommodation you select:
Program fee including on-campus housing and meals
Court/Kay Hall: double occupancy per adult $1,932, single supplement $100
Room w/private bathroom: double occupancy per adult $1,990, single supplement $150
Program fee for commuters and for those staying at Hilton Homewood Suites*: $1,115
*This fee does not include housing or meals. If you wish to stay at Hilton Homewood Suites, please call 607.266.0000 to make a reservation in the CAU block.
Commuter meal plan option: $425. Most CAUers staying at Hilton Homewood Suites select our meal plan for the week in order to enjoy the full CAU experience.