Second Nature: Protecting and Fostering Native Biodiversity
Week 1: July 5-11, 2015
The registration period for this program has passed.
Please contact us if you have any questions.
Join our e-mail list to be alerted when new course information is available (late December).
Amid the holdings of the Cornell Botanic Gardens are nearly 4,000 acres of diverse nature preserves. The mission of Todd Bittner, director of these areas, is to conserve their native biodiversity and to steward them for future generations.
With Todd, we will explore the Plantations' natural areas, including Cascadilla Gorge, the McLean Bogs, and Ringwood Pond.
We'll learn about the conservation history of these sites, the geologic and landscape conditions that influenced the formation of unique plant communities and associated wildlife, and the human influences on the sites.
We will be out and about for much of the week. Be prepared for moderately strenuous walking over sometimes uneven ground as you learn principles and practices designed to protect and foster native diversity, not only of the Ithaca environs, but also of your own back yard.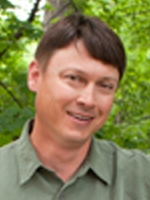 Todd Bittner
Todd Bittner is Cornell Botanic Gardens' director of natural areas, which comprise nearly 4,000 acres of biologically diverse nature preserves. Todd leads the organization's efforts to conserve native biodiversity and maintain the natural quality of these outdoor classrooms, to facilitate...
> more
Registration
Once you've registered, we'll send you materials on the academic program and other information to help you prepare for CAU. A $50 per person, per class, non-refundable deposit is required with your registration. All deposits are applied to the full program charges. Register now!
Program charges
Below are the program fees and housing choices for the on-campus summer programs. Please contact us if you have questions.
For adults staying on campus, the program fee (per adult, per week) includes the course, lodging, fifteen all-you-care-to-eat meals, banquet dinner, coffee breaks, hospitality hours, evening lectures, walks and talks, welcome and farewell receptions, conference-lot parking fees, and use of most of Cornell's campus facilities. Some courses have additional fees as noted. Wednesday dinner is on your own. Some campus facilities, such as the golf course, also charge specific user fees.
Standard room, on-campus housing, and meals
$1,970 double occupancy, $100 single supplement
Standard room, on-campus housing with exclusive bath, and meals
$2,030 double occupancy, $150 single supplement
Course fee for commuters and those staying at Hilton Homewood Suites
$1,285. This fee does not include housing or meals. If you wish to stay at Hilton Homewood Suites, please call 607.266.0000 to make a reservation in the CAU block.
Commuter meal plan option
$327. Most CAUers staying at Hilton Homewood Suites select our meal plan for the week in order to enjoy the full CAU experience. It includes six breakfasts, five lunches, and four dinners.