Islamic Civilization
Week 2: July 12-18, 2015
The registration period for this program has passed.
Please contact us if you have any questions.
Join our e-mail list to be alerted when new course information is available (late December).
By the end of the seventh century, just a few decades after Muhammad's death, Islam stretched from Spain to India. For the next millennium, until the dismemberment of the Ottoman Empire, its caliphs, courts, and capitals were grander, more powerful, and more sophisticated than those of any medieval king.
With David Powers, professor of Near Eastern studies and a specialist in Islamic history and law, we will trace the salient features and the history of Islamic civilization—its rise, decline, and resurgence.
We will explore the career of the Prophet Muhammad; the Arab conquests; sectarian conflict between Sunnis and Shias; the five pillars of Islam; sharia, theology, and Sufism; the achievements of Muslim literature, art, architecture, science, and philosophy; the shifting tides of Western influence; and current struggles within and outside the Islamic world.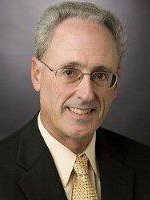 David Powers
David Powers received his PhD from Princeton in 1979 and began teaching at Cornell in the same year. His courses deal with Islamic civilization, Islamic history and law, and classical Arabic texts, and his research focuses on the history of... > more
Registration
Registration is closed for this class. Please contact CAU if you have questions.
Program charges
Below are the program fees and housing choices for the on-campus summer programs. Please contact us if you have questions.
For those staying on campus, the program fee (per adult, per week) covers the course, lodging, sixteen meals, coffee breaks, hospitality hours, welcome and farewell parties, conference-lot parking fees, and use of most of Cornell's campus facilities. Some courses have additional fees. Wednesday supper is on your own. Some campus facilities, such as the golf course, also charge specific user fees. Weekly program rates vary with the accommodation you select:
Program fee including on-campus housing and meals
Court/Kay Hall: double occupancy per adult $1,932, single supplement $100
Room w/private bathroom: double occupancy per adult $1,990, single supplement $150
Program fee for commuters and for those staying at Hilton Homewood Suites*: $1,115
*This fee does not include housing or meals. If you wish to stay at Hilton Homewood Suites, please call 607.266.0000 to make a reservation in the CAU block.
Commuter meal plan option: $425. Most CAUers staying at Hilton Homewood Suites select our meal plan for the week in order to enjoy the full CAU experience.