George Eliot's Middlemarch
Week 2: July 12-18, 2015
The registration period for this program has passed.
Please contact us if you have any questions.
Join our e-mail list to be alerted when new course information is available (late December).
The Walter and Susan Schenker Course in the Humanities/Creative Arts
Virginia Woolf famously called George Eliot's Middlemarch (1872) "one of the few English books written for grown-up people."
This extraordinary novel embraces both the "universality" of a cosmopolitan European perspective and an intense provincial complacency. As Eliot tries to capture an entire society in the course of its evolution, her heroine Dorothea—deeply disappointed in her marriage to the self-absorbed Casaubon—mirrors many of these large transitional forces of history.
In the tumultuous period in which Middlemarch is set, and in the one in which Eliot penned the novel, a recognizable globalized world was emerging. In fact, in Eliot's dominant metaphor for connection—"the web"—we may find that Middlemarch speaks to our contemporary experience in unexpected ways.
In lively discussion with CAU favorite David Faulkner, we will attempt to grasp this novel in the context of its expansive mid-Victorian moment and of Eliot's remarkable and defiant life.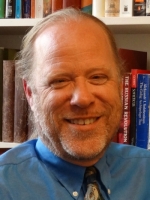 David Faulkner
David Faulkner joined the Cornell faculty as a senior lecturer in the Department of English in 2007. He teaches in the first-year writing program, including the Writing Workshop. He has also taught writing and literature at Princeton University, Tompkins Cortland... > more
Registration
Registration is closed for this class. Please contact CAU if you have questions.
Program charges
Below are the program fees and housing choices for the on-campus summer programs. Please contact us if you have questions.
For those staying on campus, the program fee (per adult, per week) covers the course, lodging, sixteen meals, coffee breaks, hospitality hours, welcome and farewell parties, conference-lot parking fees, and use of most of Cornell's campus facilities. Some courses have additional fees. Wednesday supper is on your own. Some campus facilities, such as the golf course, also charge specific user fees. Weekly program rates vary with the accommodation you select:
Program fee including on-campus housing and meals
Court/Kay Hall: double occupancy per adult $1,932, single supplement $100
Room w/private bathroom: double occupancy per adult $1,990, single supplement $150
Program fee for commuters and for those staying at Hilton Homewood Suites*: $1,115
*This fee does not include housing or meals. If you wish to stay at Hilton Homewood Suites, please call 607.266.0000 to make a reservation in the CAU block.
Commuter meal plan option: $425. Most CAUers staying at Hilton Homewood Suites select our meal plan for the week in order to enjoy the full CAU experience.