Cornell Landscapes: A Painting Workshop
Week 2: July 12-18, 2015
The registration period for this program has passed.
Please contact us if you have any questions.
Join our e-mail list to be alerted when new course information is available (late December).
The A. David Tobin Seminar in the Arts
Our breathtaking campus will provide abundant inspiration for this course in landscape painting taught by Stan Taft, associate professor of art, prolific painter, and insightful and encouraging teacher.
After we tour the landscapes at the Herbert F. Johnson Museum of Art, Stan will demonstrate a variety of painting styles and techniques using gouache, a reasonably forgiving water-based paint.
We'll learn about perspective drawing, the use of color, and responses to various lighting conditions. Then we'll apply these insights to subjects we select from within and around the Cornell campus, which beautifully incorporates the built environment within its natural surroundings.
Beginning and advanced students are welcome.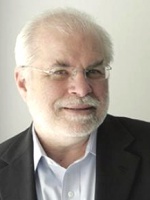 W. Stanley Taft
Stan Taft, associate professor of art, has been at Cornell since 1985, teaching studio courses in painting and drawing and interdisciplinary courses on digital media and the intersection of art and science. He has exhibited his work nationally and has... > more
Registration
Registration is closed for this class. Please contact CAU if you have questions.
Program charges
Below are the program fees and housing choices for the on-campus summer programs. Please contact us if you have questions.
For those staying on campus, the program fee (per adult, per week) covers the course, lodging, sixteen meals, coffee breaks, hospitality hours, welcome and farewell parties, conference-lot parking fees, and use of most of Cornell's campus facilities. Some courses have additional fees. Wednesday supper is on your own. Some campus facilities, such as the golf course, also charge specific user fees. Weekly program rates vary with the accommodation you select:
Program fee including on-campus housing and meals
Court/Kay Hall: double occupancy per adult $1,932, single supplement $100
Room w/private bathroom: double occupancy per adult $1,990, single supplement $150
Program fee for commuters and for those staying at Hilton Homewood Suites*: $1,115
*This fee does not include housing or meals. If you wish to stay at Hilton Homewood Suites, please call 607.266.0000 to make a reservation in the CAU block.
Commuter meal plan option: $425. Most CAUers staying at Hilton Homewood Suites select our meal plan for the week in order to enjoy the full CAU experience.