Returning to the Other Ithaca: Homer's Odyssey
Week 3: July 19-25, 2015
The registration period for this program has passed.
Please contact us if you have any questions.
Join our e-mail list to be alerted when new course information is available (late December).
Homer's Odyssey is one rousing tale. We will read of Odysseus' ten-year struggle to get home to Ithaka, to outwit the Cyclops, to save his wife and son, and to reclaim his kingdom from the revolution threatening it.
With the expert guidance of Michael Fontaine, associate professor of classics, we will give special attention to Homer's conception of the hero and of the gods, to the coming-of-age story of Odysseus' son Telemachus, and to the perils and pain of the veteran's return home.
Beyond the story we will consider the oral theory of composition, the Bronze Age context in which the narrative is set, the Dark Age context in which it was composed, and what Homer's narrative shows about post-traumatic stress disorder.
Everyone who loves or would like to learn more about this captivating story is welcome.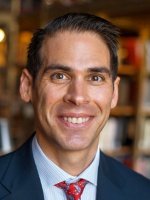 Michael Fontaine
Michael Fontaine is a professor in Cornell's Department of Classics and acting dean of the University Faculty. His scholarly specialization is Latin and Greek philology and the literature of the late Roman Republic. He regularly offers lively courses on Greek... > more
Registration
Once you've registered, we'll send you materials on the academic program and other information to help you prepare for CAU. A $50 per person, per class, non-refundable deposit is required with your registration. All deposits are applied to the full program charges. Register now!
Program charges
Below are the program fees and housing choices for the on-campus summer programs. Please contact us if you have questions.
For those staying on campus, the program fee (per adult, per week) covers the course, lodging, sixteen meals, coffee breaks, hospitality hours, welcome and farewell parties, conference-lot parking fees, and use of most of Cornell's campus facilities. Some courses have additional fees. Wednesday supper is on your own. Some campus facilities, such as the golf course, also charge specific user fees. Weekly program rates vary with the accommodation you select:
Program fee including on-campus housing and meals
Court/Kay Hall: double occupancy per adult $1,932, single supplement $100
Room w/private bathroom: double occupancy per adult $1,990, single supplement $150
Program fee for commuters and for those staying at Hilton Homewood Suites*: $1,115
*This fee does not include housing or meals. If you wish to stay at Hilton Homewood Suites, please call 607.266.0000 to make a reservation in the CAU block.
Commuter meal plan option: $425. Most CAUers staying at Hilton Homewood Suites select our meal plan for the week in order to enjoy the full CAU experience.