Success and Luck: How Chance Events Help Shape Our Personal and Financial Destinies
Week 4: July 26-August 1, 2015
The registration period for this program has passed.
Please contact us if you have any questions.
Join our e-mail list to be alerted when new course information is available (late December).
As E. B. White once said, "Luck is not something you can mention in the presence of self-made men."
Luck—and compelling reasons to mention it—are themes of a forthcoming book by Cornell economist, prolific writer, and New York Times columnist Robert H. Frank.
Without denying the importance of talent and hard work, Bob will show how seemingly minor chance events often shape our lives in unexpectedly profound ways. He'll explain how, in a world increasingly dominated by winner-take-all markets, even tiny advantages often translate into enormous differences in earnings and how our tendency to deny luck's importance has led to bad policy choices.
The good news is that simple measures could free up more than enough money to tackle long-overdue infrastructure maintenance, expand health coverage, curb carbon emissions, and do much to reduce poverty, all without requiring painful sacrifices from anyone.
Sound preposterous? Join the class and you'll see that Bob's argument in support of this claim has few moving parts, none of them controversial.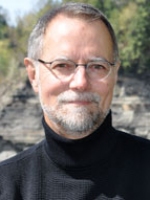 Robert H. Frank
Bob Frank is the H. J. Louis Professor of Management and a professor of economics at Cornell's Johnson School of Management. His "Economic View" column appears regularly in
The New York Times.
His books, which include
Principles of...
> more
Registration
Once you've registered, we'll send you materials on the academic program and other information to help you prepare for CAU. A $50 per person, per class, non-refundable deposit is required with your registration. All deposits are applied to the full program charges. Register now!
Program charges
Below are the program fees and housing choices for the on-campus summer programs. Please contact us if you have questions.
For those staying on campus, the program fee (per adult, per week) covers the course, lodging, sixteen meals, coffee breaks, hospitality hours, welcome and farewell parties, conference-lot parking fees, and use of most of Cornell's campus facilities. Some courses have additional fees. Wednesday supper is on your own. Some campus facilities, such as the golf course, also charge specific user fees. Weekly program rates vary with the accommodation you select:
Program fee including on-campus housing and meals
Court/Kay Hall: double occupancy per adult $1,932, single supplement $100
Room w/private bathroom: double occupancy per adult $1,990, single supplement $150
Program fee for commuters and for those staying at Hilton Homewood Suites*: $1,115
*This fee does not include housing or meals. If you wish to stay at Hilton Homewood Suites, please call 607.266.0000 to make a reservation in the CAU block.
Commuter meal plan option: $425. Most CAUers staying at Hilton Homewood Suites select our meal plan for the week in order to enjoy the full CAU experience.