"Only Connect": E. M. Forster's Howards End and A Passage to India
Week 1: July 3-9, 2016
The registration period for this program has passed.
Please contact us if you have any questions.
Join our e-mail list to be alerted when new course information is available (late December).
E. M. Forster concerned himself with the muddles and mysteries that arise in personal relationships or culture-clashes, most famously in his last two novels, Howards End (1910) and A Passage to India (1924). Having produced four successful novels by age 31, why did he take so long to publish the last and then, for the rest of his long, extraordinary life, fall silent? He never ceased writing, of course, distinguishing himself as an essayist, critic, and broadcaster in the best of an embattled Victorian liberal tradition.
In "What I Believe," Forster championed "tolerance, good temper, and sympathy"—humanistic values that faced lethal challenges in a century torn by global conflict, imperial domination, and industrial exploitation. As these novels explore the forces that impede human connection and distort authentic identity, they speak with uncanny relevance to our own muddled condition. In lively discussion with CAU favorite David Faulkner, we'll aspire to embody in our own way Forster's epigraph to Howards End: "Only connect!"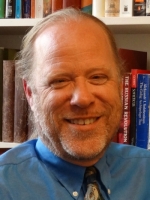 David Faulkner
David Faulkner joined the Cornell faculty as a senior lecturer in the Department of English in 2007. He teaches in the first-year writing program, including the Writing Workshop. He has also taught writing and literature at Princeton University, Tompkins Cortland... > more
Registration
Once you've registered, we'll send you materials on the academic program and other information to help you prepare for CAU. A $50 per person, per class, non-refundable deposit is required with your registration. All deposits are applied to the full program charges. Register now!
Program charges
Below are the program fees and housing choices for the on-campus summer programs. Please contact us if you have questions.
For adults staying on campus, the program fee (per adult, per week) includes the course, lodging, fifteen all-you-care-to-eat meals, banquet dinner, coffee breaks, hospitality hours, evening lectures, walks and talks, welcome and farewell receptions, conference-lot parking fees, and use of most of Cornell's campus facilities. Some courses have additional fees as noted. Wednesday dinner is on your own. Some campus facilities, such as the golf course, also charge specific user fees.
Standard room, on-campus housing, and meals
$1,970 double occupancy, $100 single supplement
Standard room, on-campus housing with exclusive bath, and meals
$2,030 double occupancy, $150 single supplement
Course fee for commuters and those staying at Hilton Homewood Suites
$1,285. This fee does not include housing or meals. If you wish to stay at Hilton Homewood Suites, please call 607.266.0000 to make a reservation in the CAU block.
Commuter meal plan option
$327. Most CAUers staying at Hilton Homewood Suites select our meal plan for the week in order to enjoy the full CAU experience. It includes six breakfasts, five lunches, and four dinners.