Free Enterprise: The Use and Abuse of a Key American Concept
Week 2: July 10-16, 2016
The registration period for this program has passed.
Please contact us if you have any questions.
Join our e-mail list to be alerted when new course information is available (late December).
A 1943 Gallup poll showed that only three in ten Americans understood the seemingly straightforward term "free enterprise." Still, abolitionists in the nineteenth century, business leaders in the 1930s, conservatives in the 1950s, and civil rights activists in the 1960s laid claim to this cornerstone concept of our political culture, embracing its open-endedness and generally positive connotations while contesting its meaning.
History professor Lawrence Glickman will lead our exploration of a phrase that sheds considerable historical light on our present political condition. Current presidential candidates reveal the wealth of ways "free enterprise" is used and abused across the political spectrum, while most Americans still do not fully grasp its history, dynamics, boons, and perils. With Larry's guidance, we will become far better consumers of the rhetoric surrounding this slippery, potent, and ubiquitous phrase.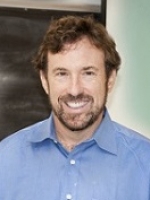 Lawrence Glickman
Lawrence Glickman is a professor in the Department of History whose focus is post-Civil War American history, with special interests in labor history, cultural history, and the history of consumer society. He holds a PhD from the University of California–Berkeley... > more
Registration
Once you've registered, we'll send you materials on the academic program and other information to help you prepare for CAU. A $50 per person, per class, non-refundable deposit is required with your registration. All deposits are applied to the full program charges. Register now!
Program charges
Below are the program fees and housing choices for the on-campus summer programs. Please contact us if you have questions.
For those staying on campus, the program fee (per adult, per week) covers the course, lodging, sixteen meals, coffee breaks, hospitality hours, welcome and farewell parties, conference-lot parking fees, and use of most of Cornell's campus facilities. Some courses have additional fees. Wednesday supper is on your own. Some campus facilities, such as the golf course, also charge specific user fees. Weekly program rates vary with the accommodation you select:
Program fee including on-campus housing and meals
Court/Kay Hall: double occupancy per adult $1,932, single supplement $100
Room w/private bathroom: double occupancy per adult $1,990, single supplement $150
Program fee for commuters and for those staying at Hilton Homewood Suites*: $1,115
*This fee does not include housing or meals. If you wish to stay at Hilton Homewood Suites, please call 607.266.0000 to make a reservation in the CAU block.
Commuter meal plan option: $425. Most CAUers staying at Hilton Homewood Suites select our meal plan for the week in order to enjoy the full CAU experience.