Small Eats: An International Culinary Exploration
Week 2: July 10-16, 2016
The registration period for this program has passed.
Please contact us if you have any questions.
Join our e-mail list to be alerted when new course information is available (late December).
With this class, Therese O'Connor, director of training for Cornell Dining and a wonderful chef and teacher, honors a request from former students for a class focused on tapas, hors d'oeuvres, and appetizers.
In the spanking new Culinary Lab of downtown Ithaca's Coltivare Restaurant, we'll prepare such small eats from around the world as balsamic caramelized lamb pops, Thai-style corn and cilantro fritters with sweet chili, Mediterranean eggplant and barley mini salads, Vietnamese lemongrass ribs, roasted red pepper feta puffs, and crispy duck sushi. Freed from rules, we'll pair dishes with wines and aperitifs as we create sparkling foodie parties. We'll also enjoy a half-day visit to the Ithaca Farmers Market, seeking inspiration from its fresh produce and farm products. Facilities and materials fee: $220.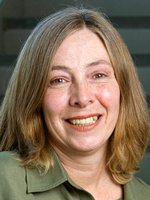 Therese O'Connor
Therese O'Connor is the manager of staff training and professional development for the over 400 staff in Cornell University Dining and Catering. Prior to this appointment in 2009, Therese spent twenty-six years as a faculty member of Cornell's Hotel School,...
> more
Registration
Registration is closed for this class. Please contact CAU if you have questions.
Program charges
Below are the program fees and housing choices for the on-campus summer programs. Please contact us if you have questions.
For those staying on campus, the program fee (per adult, per week) covers the course, lodging, sixteen meals, coffee breaks, hospitality hours, welcome and farewell parties, conference-lot parking fees, and use of most of Cornell's campus facilities. Some courses have additional fees. Wednesday supper is on your own. Some campus facilities, such as the golf course, also charge specific user fees. Weekly program rates vary with the accommodation you select:
Program fee including on-campus housing and meals
Court/Kay Hall: double occupancy per adult $1,932, single supplement $100
Room w/private bathroom: double occupancy per adult $1,990, single supplement $150
Program fee for commuters and for those staying at Hilton Homewood Suites*: $1,115
*This fee does not include housing or meals. If you wish to stay at Hilton Homewood Suites, please call 607.266.0000 to make a reservation in the CAU block.
Commuter meal plan option: $425. Most CAUers staying at Hilton Homewood Suites select our meal plan for the week in order to enjoy the full CAU experience.