Putin's Russia: The Soviet Past, the Democratic Experiment, and the Return of Dictatorship
Week 3: July 17-23, 2016
The registration period for this program has passed.
Please contact us if you have any questions.
Join our e-mail list to be alerted when new course information is available (late December).
The Ralph Janis Seminar in History, in honor of CAU director emeritus Ralph Janis for his years of distinguished leadership
Russia's recent annexation of Crimea, incursions into and destabilization of eastern Ukraine, and military engagement in Syria have sent a Cold War chill through Western Europe and the United States. What happened?
Valerie Bunce, government professor and the Aaron Binenkorb Professor of International Studies, will help us to understand Putin's game in Ukraine and elsewhere by analyzing current Russian foreign and domestic politics and their historical antecedents. We'll consider the promise and the tragedy of the Gorbachev era; the collapse and legacy of the Soviet communist state; Yeltsin's disastrous 1990s experiment with democracy; the rise of Putin and his remarkable success in building popular support, a more stable and productive Russia, and a return to authoritarian rule; and his recent reassertion of Russian influence in international politics.
Going forward, will Putin get what he wants—continued support at home and greater power for Russia on the international stage?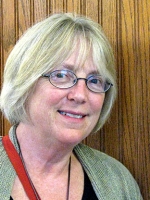 Valerie Bunce
Valerie Bunce is the Aaron Binenkorb Professor of International Studies and Professor of Government. Her primary fields are comparative politics and international relations, and her research and teaching address comparative democratization, international democracy promotion (primarily by the U.S.), and inter-ethnic... > more
Registration
Once you've registered, we'll send you materials on the academic program and other information to help you prepare for CAU. A $50 per person, per class, non-refundable deposit is required with your registration. All deposits are applied to the full program charges. Register now!
Program charges
Below are the program fees and housing choices for the on-campus summer programs. Please contact us if you have questions.
For those staying on campus, the program fee (per adult, per week) covers the course, lodging, sixteen meals, coffee breaks, hospitality hours, welcome and farewell parties, conference-lot parking fees, and use of most of Cornell's campus facilities. Some courses have additional fees. Wednesday supper is on your own. Some campus facilities, such as the golf course, also charge specific user fees. Weekly program rates vary with the accommodation you select:
Program fee including on-campus housing and meals
Court/Kay Hall: double occupancy per adult $1,932, single supplement $100
Room w/private bathroom: double occupancy per adult $1,990, single supplement $150
Program fee for commuters and for those staying at Hilton Homewood Suites*: $1,115
*This fee does not include housing or meals. If you wish to stay at Hilton Homewood Suites, please call 607.266.0000 to make a reservation in the CAU block.
Commuter meal plan option: $425. Most CAUers staying at Hilton Homewood Suites select our meal plan for the week in order to enjoy the full CAU experience.