Ten Great American Trials
Week 4: July 24-30, 2016
The registration period for this program has passed.
Please contact us if you have any questions.
Join our e-mail list to be alerted when new course information is available (late December).
Fresh from prodigious research for their forthcoming book, Ten Great American Trials (to be published by the American Bar Association), CAU favorites Faust Rossi and Glenn Altschuler will team up to take on ten compelling twentieth-century trials, including the Scottsboro Boys, Sacco and Vanzetti, Leopold and Loeb, Alger Hiss, the Skokie marchers, Claus von Bülow, McMartin Preschool, and O. J. Simpson.
Glenn, the Thomas and Dorothy Litwin Professor of American Studies, and Faust, the Samuel Leibowitz Emeritus Professor of Law, will dissect the use of evidence by both the prosecution and defense attorneys, the conflicting narratives they crafted, and the influence of politics on the content and context of the trials, all of which were touchstones of American culture, consciousness, and conscience. Come prepared for lively debate—and ready to render your own verdict.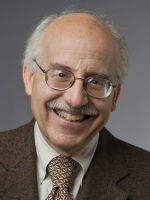 Glenn Altschuler
Glenn Altschuler is dean of the School of Continuing Education and Summer Sessions and the Thomas and Dorothy Litwin Professor of American Studies at Cornell University. He received his PhD in American history from Cornell in 1976 and has been... > more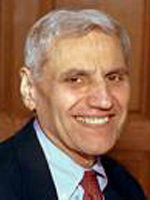 Faust F. Rossi
The Samuel S. Leibowitz Professor of Trial Techniques, Faust F. Rossi is a dynamic teacher and lecturer and a national authority on evidence and trial advocacy. A 1960 graduate of Cornell Law School, Faust began his legal career as a...
> more
Registration
Once you've registered, we'll send you materials on the academic program and other information to help you prepare for CAU. A $50 per person, per class, non-refundable deposit is required with your registration. All deposits are applied to the full program charges. Register now!
Program charges
Below are the program fees and housing choices for the on-campus summer programs. Please contact us if you have questions.
For those staying on campus, the program fee (per adult, per week) covers the course, lodging, sixteen meals, coffee breaks, hospitality hours, welcome and farewell parties, conference-lot parking fees, and use of most of Cornell's campus facilities. Some courses have additional fees. Wednesday supper is on your own. Some campus facilities, such as the golf course, also charge specific user fees. Weekly program rates vary with the accommodation you select:
Program fee including on-campus housing and meals
Court/Kay Hall: double occupancy per adult $1,932, single supplement $100
Room w/private bathroom: double occupancy per adult $1,990, single supplement $150
Program fee for commuters and for those staying at Hilton Homewood Suites*: $1,115
*This fee does not include housing or meals. If you wish to stay at Hilton Homewood Suites, please call 607.266.0000 to make a reservation in the CAU block.
Commuter meal plan option: $425. Most CAUers staying at Hilton Homewood Suites select our meal plan for the week in order to enjoy the full CAU experience.