How to Have and to Hold: The Art of Living with and Loving a Partner
Week 4: July 24-30, 2016
The registration period for this program has passed.
Please contact us if you have any questions.
Join our e-mail list to be alerted when new course information is available (late December).
"One's not half of two; two are halves of one." So said e. e. cummings. How do two people, sufficiently attracted to each other to throw in their lot together, manage cummings' math from day to day and year to year?
Leading our exploration of this compelling subject are Tom Gilovich, the Irene Blecker Rosenfeld Professor of Psychology at Cornell, and Karen Gilovich, a therapist whose clinical practice includes considerable work with couples. With Tom and Karen's guidance in lecture and discussion, we will consider a wealth of issues: what couples argue about most; how they can argue productively; to what blind spots they are prone; what best predicts whether they'll thrive as a couple; and how they can pursue happiness within (and beyond) their relationship. In doing so, we'll come to a richer understanding of the beliefs, practices, and predispositions that shape this potentially most joyful and challenging of relationships. The single and the partnered are all welcome.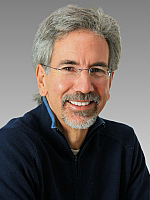 Thomas D. Gilovich
Thomas Gilovich is chair of Cornell's Department of Psychology and co-director of the Cornell Center for Behavioral Economics and Decision Research. He teaches statistics, judgment, and social psychology to undergraduate students at Cornell, and his particular areas of interest include... > more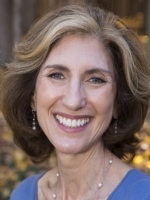 Karen Dashiff Gilovich
Karen Dashiff Gilovich, MS, LCSW, is a psychotherapist with degrees in marriage, family and child counseling, and clinical social work. She has practiced in Ithaca, New York, since 1981, including at Family and Children's Service, Cornell University's Counseling and Psychological... > more
Registration
Registration is closed for this class. Please contact CAU if you have questions.
Program charges
Below are the program fees and housing choices for the on-campus summer programs. Please contact us if you have questions.
For adults staying on campus, the program fee (per adult, per week) includes the course, lodging, fifteen all-you-care-to-eat meals, banquet dinner, coffee breaks, hospitality hours, evening lectures, walks and talks, welcome and farewell receptions, conference-lot parking fees, and use of most of Cornell's campus facilities. Some courses have additional fees as noted. Wednesday dinner is on your own. Some campus facilities, such as the golf course, also charge specific user fees.
Standard room, on-campus housing, and meals
$1,970 double occupancy, $100 single supplement
Standard room, on-campus housing with exclusive bath, and meals
$2,030 double occupancy, $150 single supplement
Course fee for commuters and those staying at Hilton Homewood Suites
$1,285. This fee does not include housing or meals. If you wish to stay at Hilton Homewood Suites, please call 607.266.0000 to make a reservation in the CAU block.
Commuter meal plan option
$327. Most CAUers staying at Hilton Homewood Suites select our meal plan for the week in order to enjoy the full CAU experience. It includes six breakfasts, five lunches, and four dinners.