JapanAmerica: Points of Contact
Week 4: July 24-30, 2016
The registration period for this program has passed.
Please contact us if you have any questions.
Join our e-mail list to be alerted when new course information is available (late December).
The Walter and Susan Schenker Course in the Humanities/Creative Arts
Since the middle of the nineteenth century, Japan has shared with America a long and fruitful artistic exchange. At international fairs, the exquisite craftsmanship of Japanese objects became the focus of admiration by Europeans and Americans alike, provoking a cult of emulation in the West and, in Japan, an important industry creating crafts to appeal to Western tastes.
The Paris Fair of 1867 was the first at which Japan was represented, but it was for the Centennial Exhibition, held in Philadelphia in 1876, that Japan made its first serious effort to sway public opinion through the sophistication and quality of the exhibits they displayed. Americans were dazzled by the exquisite porcelains, bronzes, silks, embroideries, and lacquerware. By the 1904 Louisiana Purchase Exposition in St. Louis, Americans nearly idolized the crafts of the Japanese.
Using the strong American and Asian collections housed in the Johnson Museum and the catalogue for the upcoming exhibition JapanAmerica: Points of Contact, 1876-1970, this course will examine the cross-cultural artistic dialogue between these countries through masterpieces in a variety of media, produced by both.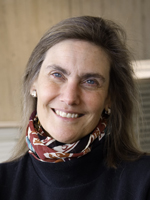 Nancy Green
Nancy Green is the Gale and Ira Drukier curator of European and American art, prints, and drawing at Cornell's Herbert F. Johnson Museum of Art. She joined the Johnson Museum staff in 1985 and during the past thirty years has... > more
Registration
Once you've registered, we'll send you materials on the academic program and other information to help you prepare for CAU. A $50 per person, per class, non-refundable deposit is required with your registration. All deposits are applied to the full program charges. Register now!
Program charges
Below are the program fees and housing choices for the on-campus summer programs. Please contact us if you have questions.
For those staying on campus, the program fee (per adult, per week) covers the course, lodging, sixteen meals, coffee breaks, hospitality hours, welcome and farewell parties, conference-lot parking fees, and use of most of Cornell's campus facilities. Some courses have additional fees. Wednesday supper is on your own. Some campus facilities, such as the golf course, also charge specific user fees. Weekly program rates vary with the accommodation you select:
Program fee including on-campus housing and meals
Court/Kay Hall: double occupancy per adult $1,932, single supplement $100
Room w/private bathroom: double occupancy per adult $1,990, single supplement $150
Program fee for commuters and for those staying at Hilton Homewood Suites*: $1,115
*This fee does not include housing or meals. If you wish to stay at Hilton Homewood Suites, please call 607.266.0000 to make a reservation in the CAU block.
Commuter meal plan option: $425. Most CAUers staying at Hilton Homewood Suites select our meal plan for the week in order to enjoy the full CAU experience.